Keep The Heid!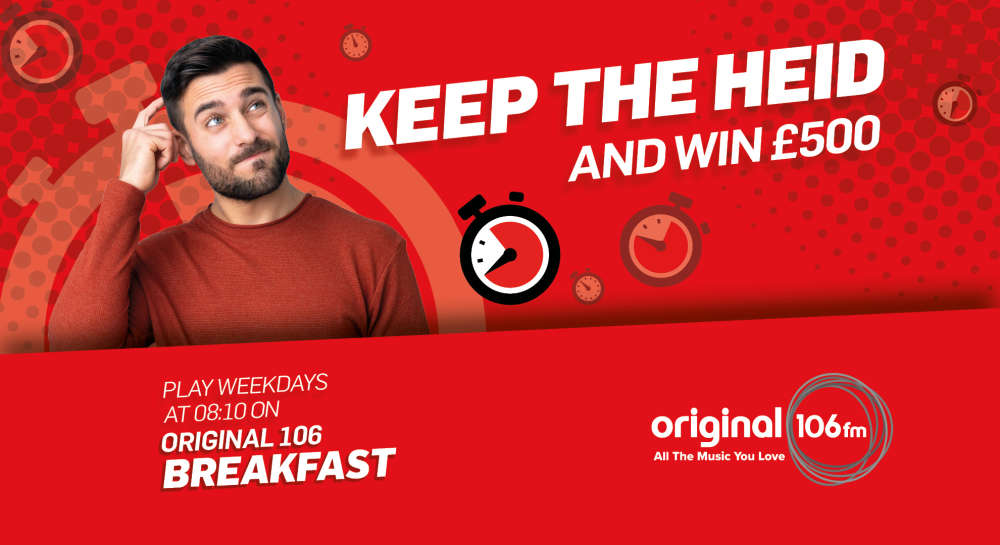 WIN £500 EVERY WEEKDAY
CAN YOU GO HEAD TO HEAD UNDER PRESSURE FOR CASH?
Can you name an animal that starts with letter C? What about a vegetable?.... and a type of car? But can you do it under pressure?
Play Keep The Heid! every week day on Original 106 Breakfast and score 6 in 20 seconds to win £500
Keep calm...breathe....Keep The Heid!!
Want to play? We open the phones at 0750, or enter online here and we could be calling you back to play!
Entrants must reside in an AB, DD9 or DD10 Postcode and will be called back between 0800 and 0815 on the day of play.
Contestants will be unable to enter again for a period of 28 days.
Full Competition terms and conditions