Keep The Heid!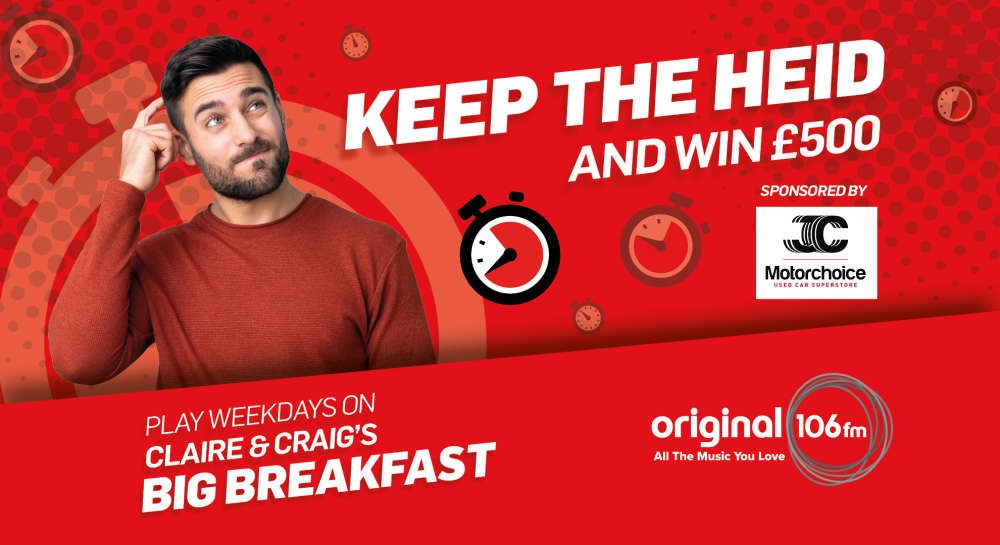 WIN £500 EVERY WEEKDAY
CAN YOU GO HEAD TO HEAD UNDER PRESSURE FOR CASH?
Can you name an animal that starts with letter C? What about a vegetable?.... and a type of car? But can you do it under pressure?
Play Keep The Heid! every week day with with Claire & Craig and score 6 in 20 seconds to win £500
Keep calm...breathe....Keep The Heid!!
Want to play? We open the phones at 0750, or enter online here and we could be calling you back to play!
Entrants must reside in an AB, DD9 or DD10 Postcode and will be called back between 0800 and 0815 on the day of play.
Full Competition terms and conditions
Looking for a new car? Not a competition winner today?
We know the cost of living has increased in the last few months – why not pop in and see if our team can save you money on your monthly payments.
Quote 'Keep the Heid' at your local Motorchoice branch and grab up to £500 towards your finance deposit allowance on your next car.
With branches in Aberdeen, Dundee, Edinburgh, Perth and Stirling – Motorchoice will have a make and model to suit you.