Claire & Pete Hop
Claire & Pete's BIG Hop Pictures

Claire & Pete would love to see your pictures as you visit the hares on Clan's BIG Hop Trail across the north east this summer!
Simply submit your photos below and we'll add them to our gallery - or send them to us via the original 106 app and remember sometimes we might have special missions for you as you hunt down all the hares!
Every week we'll have goodies for the best weekly photos from our friends at Stagecoach and Mackies 19.2
Well done to Chrisanne Aitken and little Isla - winners of week one! They've they've won a 3 day Bluebird Explorer Group DayRider ticket that can be used for us to 5 people valid for unlimited travel on all Stagecoach Bluebird Zones, including X7 and 10!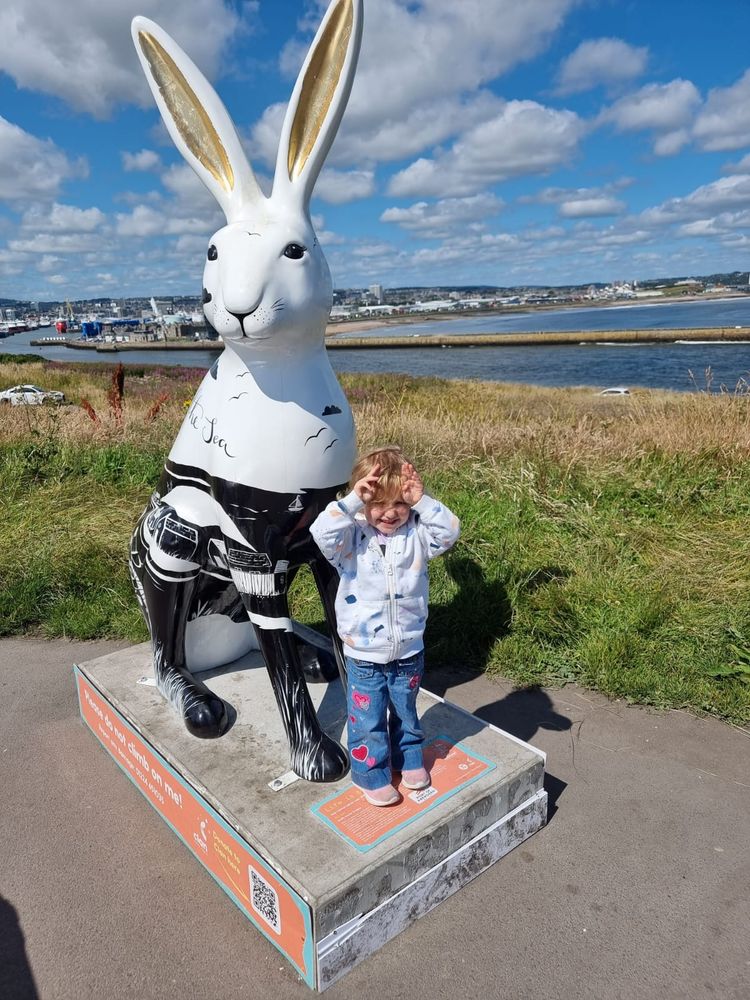 Congratulations to Lisa Warren! and her dalmation Cruachan!