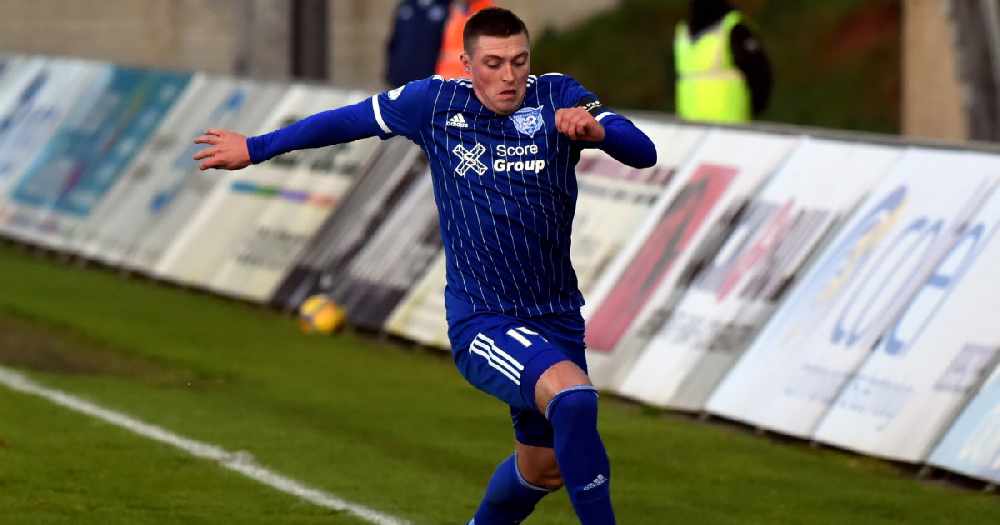 West Ham's joint chairman and Scotland's latest goalscorer are among those backing a fundraiser in aid of Peterhead defender Gary Fraser.
The 26-year-old injured his knee back in December but is still waiting on surgery - with no date set for the procedure due to the pandemic.
Now his Blue Toon team-mates are aiming to raise £10,000 to allow him to go under the knife privately, and potentially allow him to return to the pitch next season.
The operation and rehab are expected to cost between £5,000 and £7,500 - with any additional funds going to the mental health charity Back Onside, which counts former Peterhead player David Cox as a patron.
David Sullivan, who helps run Premiership side West Ham, has made a personal donation of £2,500 to the fund.
Meanwhile Kevin Nisbet has vowed to sign and donate the Scotland shirt he wore in Wednesday's draw with the Netherlands - where he scored his first goal for the national side - to be auctioned for the cause.
Other items going under the hammer include Blue Toon boss Jim McInally's shirt from the second leg of Dundee United's 1987 Uefa Cup final against IFK Gothenburg, and Simon Ferry's number eight shirt from his English League Two win with Swindon in 2012.
Meanwhile tomorrow, Peterhead players are planning to climb Ben Lomond to raise further funds.
McInally said: "Gary is a big figure in our squad and it will be great to have him back sooner rather than later.
"We do not know when he will play again but the club were good enough to give him a contract, however they are not in a position to pay for a private operation.
"The players wanted to help that happen and climbing Ben Lomond is a great start to their pre-season programme. Simon and I are happy to do our bit as well with our jerseys.
"There has been some interest in them online already and hopefully they will help to raise enough money to fund Gary's operation and also make a donation to Back Onside.
"They have been a terrific support to David - who is well thought of up here for all his efforts during his time with the club."
Libby Emerson, founder and CEO of Back Onside, said: "It is really nice for Peterhead to think about us and I am delighted to be working with them on this."
Details of the fundraiser can be found here. Bids can be made for items by emailing peterheadfcplayers@gmail.com.