More than 2,500 school pupils from Aberdeen took centre stage and joined together in harmony, as part of the Big Sing 2023.
It took place in Duthie Park, as Primary 4 pupils from the city's 51 primary schools collectively sang as one.
On their song sheets were Happy, Power in Me as well as Bruno Mars' Count on Me.
Pupils from Abottswell Primary Aoife Ononiwu, Leona Robertson and Lucy Robertson.said what their favourite performance was from the day:
The 20-minute performances were divided into three different sections based on area.
Those from the Dee kicked things off at 10am, with the west going at 12 and the Don rounding things off at 2pm.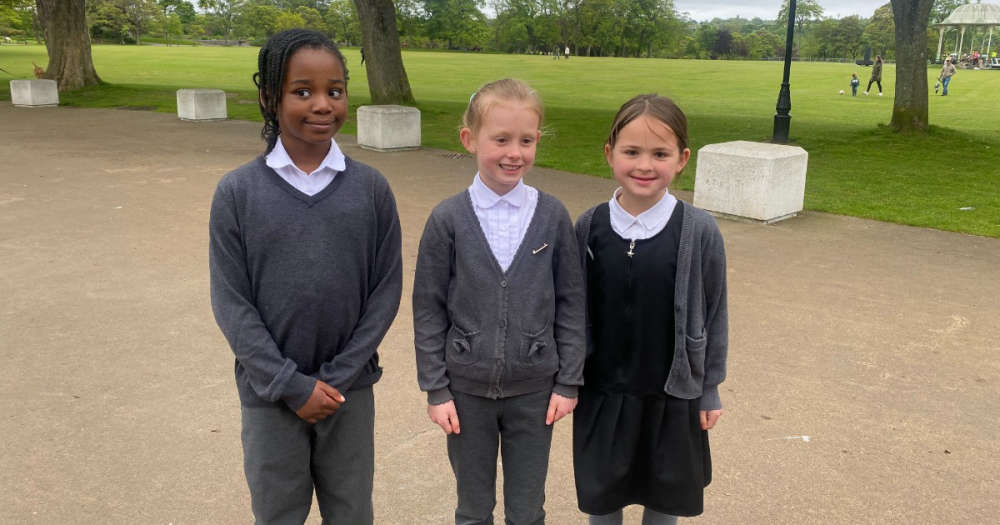 Abbotswell School pupils: Aoife Ononiwu, Leona Robertson and Lucy Robertson.
All pupils from the Aberdeen School for the Deaf also took part at midday.
Aberdeen City Council's education and children's services committee vice-convener, Jessica Mennie said the event was "fantastic".
She added: "This is the type of thing that the city needs to really uplift us."
Hear more from Councillor Mennie here: