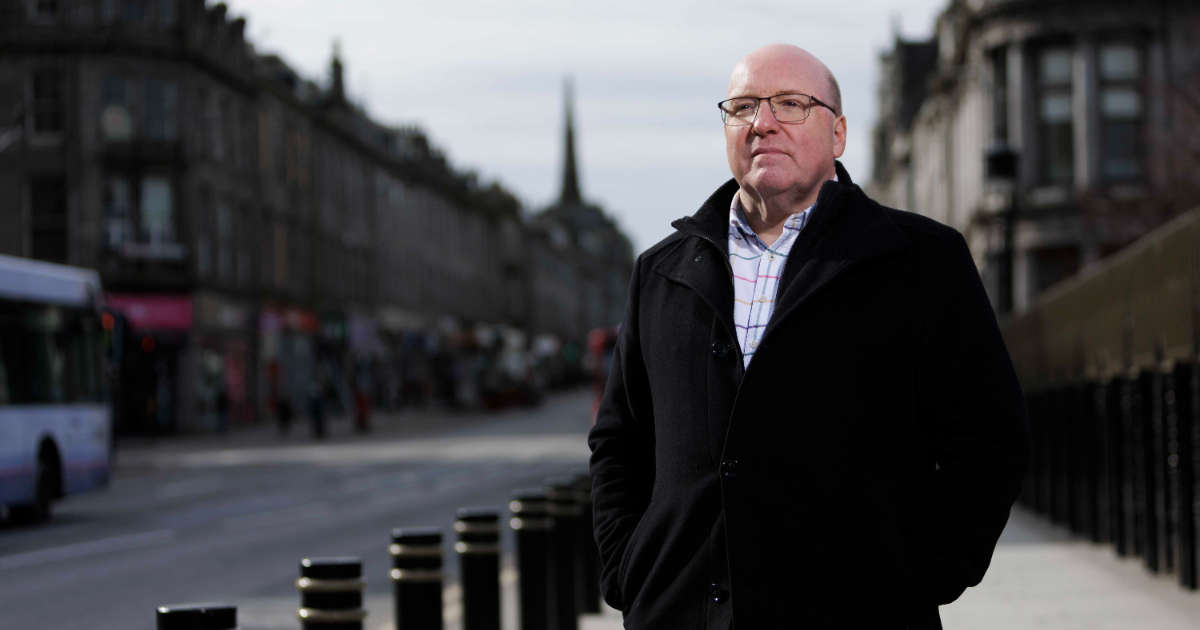 The organisation - headed by entrepreneur and former FTSE100 chief executive Bob Keiller - has 'brightening the street' as one of their key action areas.
Community campaign Our Union Street was to establish to regenerate, repopulate and reinvigorate the Granite Mile, combatting soaring vacancy rates and plummeting footfall.
Work will be commencing later this month when volunteers start cleaning efforts.
What is the plan?
The group has been whittling down the 10,000 ideas they have received from the public into seventeen themes, which have been further narrowed down into five key action areas.
The five action areas, detailed in a whitepaper today, show that Our Union Street is seeking to:
Brighten the street: This is about getting the street clean then bringing extra colour and interest to it.

Fill the units: Create and market a compelling offer then attract great businesses to occupy them and bring them back to life.

Use the space: Use the empty shop windows as a fascinating and often changing street gallery that attracts people to the street and brightens up empty retail units.

Tell the story: Creating a single reliable source of information about what's happening in the city centre and creating lots of attractions and events.

Engage the people: Recruiting and deploying the volunteers required to deliver the four action areas above.
Cleaning begins this month
Efforts to clean the street will commence later this month, starting with the St Nicholas Kirkyard on October 28th, and members of the public are being urged to register via the Our Union Street website to take part.

The group has also helped pull together what will be one of the most generous packages of incentives available anywhere in the UK for incoming businesses, including up to two years rent and rate free.
Army of Volunteers
Mr Keiller said: "We are building an army of volunteers and skilled trades people who are willing to give their time to clean up the street, and very soon you will see them deployed around the city centre in distinctive purple vests.

"We have also launched one of the best incentive packages available anywhere in the UK, meaning that new occupiers taking on long-term vacant units will benefit from up to two years rent and business rate free under a support package drawn-up and partly funded by Our Union Street.

"We know the leads won't come to us, and that we need to go find them ourselves - so next month we will be commissioning a new website and digital marketing effort which will, literally, sell Aberdeen and Union Street to business owners locally and all over the UK.

"We have a compelling story to tell, as tens of millions of pounds is invested to improve our city centre and reshape it for generations to come."
Visit www.ourunionstreet.com to learn more.