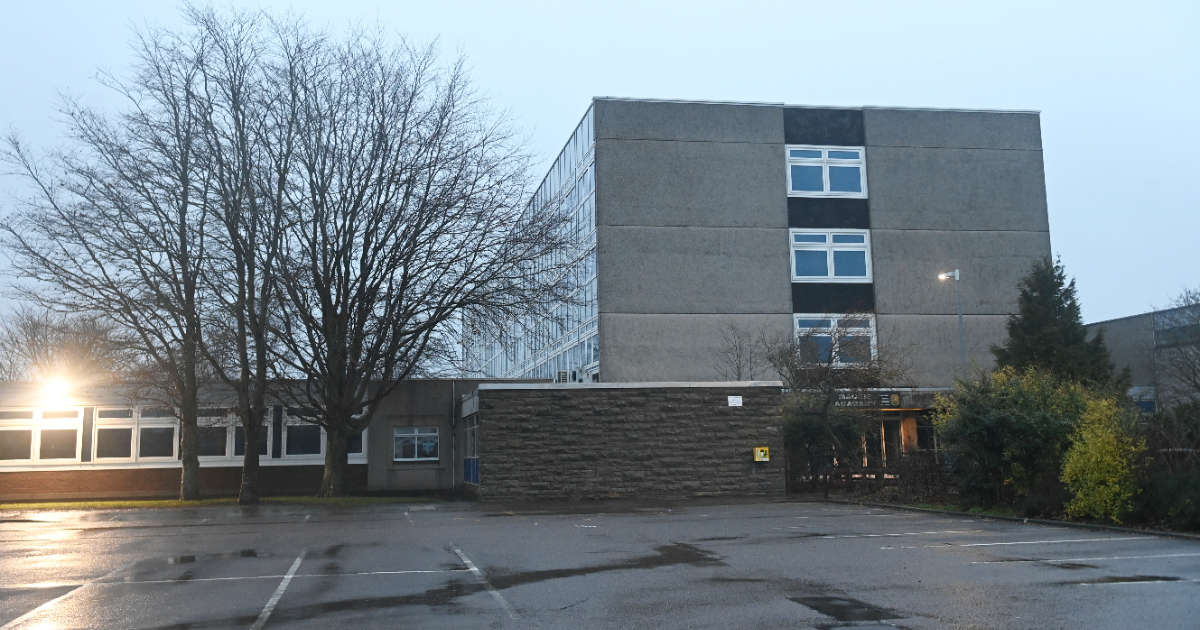 Seven schools in Aberdeen, and two in Aberdeenshire, have been found to contain a potentially dangerous concrete.
The figures obtained by the PA news agency show at least 33 schools across the country contain reinforced autoclaved aerated concrete (Raac).
Mackie Academy and Westhill Academy in Aberdeenshire contain Raac.
And in Aberdeen City, Abbotswell Primary, Cornhill Primary, Hazlehead Academy, Northfield Academy, Quarryhill Primary School, St Machar Academy and Westpark School have the material.
Social Justice Secretary Secretary Shirley-Ann Sommerville said 37 schools were affected and that ministers had known since last year.
She said: "This has of course been an issue that the government has been aware of for some time, and that's why action has been taken, and has been for some time, for example way back in July 2022 Scottish Government officials made contact with the Scottish heads of Property Services and directors of education in Scotland to share information on Raac.
"I can completely appreciate why there is public concern on this, particularly given the way that announcements have been handled down in England.
"But I can reassure the member that we appreciate that public concern means we need to be as open as possible, as we can be, for this because parents and staff are concerned about this issue."
An ACC spokesman said: "We previously conducted a range of surveys and inspections of buildings to assess whether these buildings have RAAC present the material's condition at each location. This enabled us to assess what further remedial works or inspections were required. This work has identified several properties which have RAAC within their construction, the level of which varies between different buildings.
"The buildings' inspections have shown they remain safe for building users and all are subject to an ongoing inspection regime which was recommended by our technical consultants."
An Aberdeenshire Council spokesperson said: "Investigations by both our building surveyors and structural engineers continue to progress apace across both the Aberdeenshire schools estate and wider property portfolio through assessments, visual inspections and intrusive surveys.
"Further intrusive surveys are to be undertaken to the previous identification of areas of RAAC installations at Mackie and Westhill academies. As a safeguard, we are also undertaking a programme of investigations at 21 additional schools to confirm the type of construction, with these generally being in areas where underside of roof construction is concealed.
"This is very much a precautionary measure where visual inspections to-date have been inconclusive coupled with construction drawings being non-specific on this issue.
"In terms of the wider estate, our investigations are continuing and we can now confirm that there is no RAAC present in any of our care or respite homes, day centres, training centres or children's homes. We do not anticipate any such material to be located within our housing stock, but investigations are again continuing for a small element of our housing portfolio. In terms of our swimming pools and community and sports centres no issues have been identified to-date, but further assessments will be carried out as a safeguard.
"While no RAAC was identified in either Gordon House, Inverurie or Viewmount, Stonehaven, it has been located in the roof of the Members Building at our council headquarters in Woodhill House, Aberdeen, although engineers have stated there is no immediate cause for concern and further intrusive survey is to be undertaken."
Five councils were yet to respond to requests for figures including Scotland's largest, Glasgow City Council.