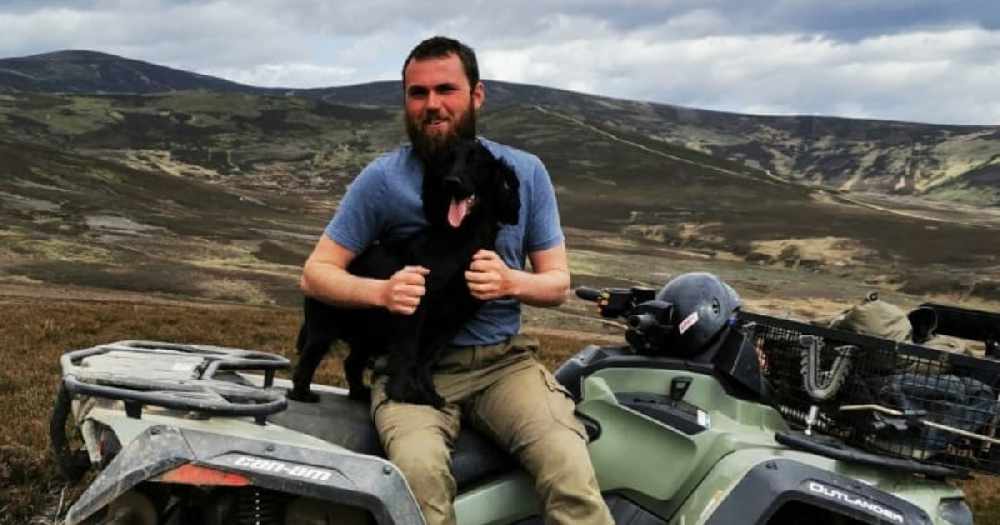 Sean McCubbin
A north-east man who had been reported missing for three days has been found, safe and well, on a hillside by a gamekeeper.
Police had been searching for 74-year-old Robin Green, from the west end of Aberdeen, since Sunday.
At around 7am today, Sean McCubbin from the Millden Estate - on the border between Angus and Grampian - located Mr Green at the edge of a hill road near Mount Battock.
He helped Mr Green to safety and informed police.
Sean, a member of Angus Glens Moorland Group, said: "Our group co-ordinator had made us aware of the police appeal and told us to look out for a missing person as we were going about our work.
"I saw the man lying down by the side of the hill road. He told me he was just having a wee nap and had seen the police chopper but it hadn't see him.
"It was pretty overcast and a colder morning than recently and he wasn't wearing clothes for the weather so it was good he was located.
"I just got got on the radio and took him down to the estate office for a heat, a cup of tea and some cake but he seemed fine."