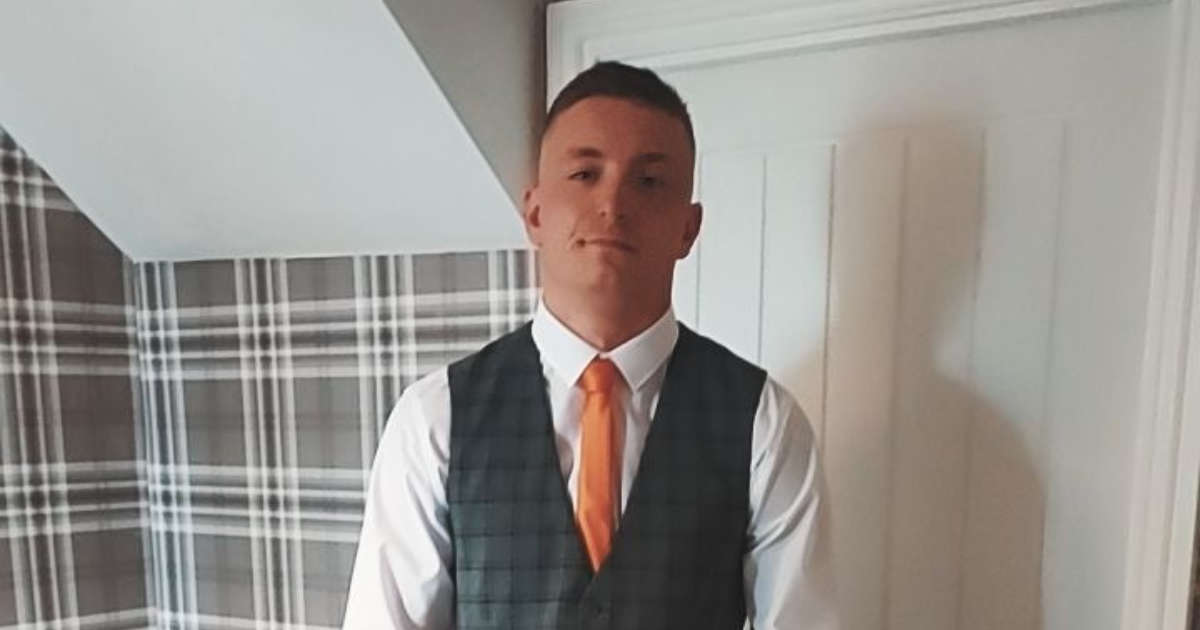 Image supplied by Police Scotland
Police have named a man who died in Fraserburgh on Saturday 4 June as Michael Jenkins from Cumbria.
The 24-year-old had been in the town for work.
His brother has paid tribute to him.
He said: "Where to start!
"I am so grateful that you were such a massive part of my life for so long, I feel honoured and privileged to be able to call you my brother. There is a whole town in mourning, and the saddest part of all is you probably didn't realise how loved you were.
"I'd like to tell people the amazing side of Michael, the lad who devoted his time and love to the people he cared for, he would come running whenever you called his name, he would pick you up when you fell, and he was always there to give you a great big cuddle, whenever you needed one.
"Mike will be missed by so many, a son, a brother, an uncle, a partner, a friend, a grandson, and a friendly smile even to those that didn't know him.
"Life wasn't always kind to you Mike, but you showed the world a lot of kindness, fly high my brother, sleep peacefully, don't forget to leave the light on for me on the other side …
"We all love you."
A 19-year-old has appeared in court accused of murdering Mr Jenkins.
He made no plea and was remanded in custody.