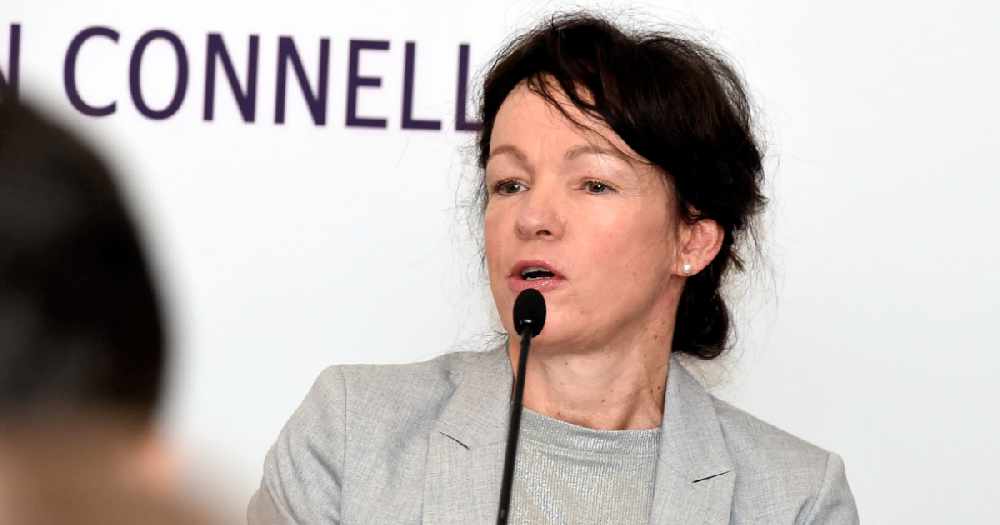 Dr Deborah O'Neil
The head of an Aberdeen drugs research firm says priorities need to switch from waiting for a silver bullet to finding ways to live-with and risk manage coronavirus. 
Dr Deborah O'Neil is the chief executive, scientific officer and founder of NovaBiotics - a life sciences company established in 2004, which operates from a laboratory in Bridge of Don.
She has warned that there's no guarantee a vaccine for Covid-19 will be developed in the near future and that making it widely available may be even more challenging.
Last month the World Health Organization revealed that coronavirus may "never go away" and that, even if a cure is found, controlling the virus would take a "massive effort".
It's now more than 10 weeks since the UK Government brought in lockdown measures to suppress the disease.
In the past couple of weeks, Holyrood and Westminster have both published roadmaps for easing current restrictions, but there is a growing recognition that there wont be a return to normality anytime soon.
And Dr O'Neil, who also sits on the board of Aberdeen and Grampian Chamber of Commerce, has recommended that, instead of prioritising vaccines, the focus should be on developing therapies and treatments to manage the virus in a similar way to flu.
She said: "There will probably be papers and reports into coronavirus published years after this which will find new things out and highlight other things that we don't know now.
"The key to this is not focusing on when we'll know everything so we can return back to normal, but learning to adapt and live with Covid-19 and coming up with therapies - things that are going to reduce the risk of contracting the infection.
"Obviously there's vaccines being developed, but there's no guarantee and, even if a vaccine is found, it's going to be a long time before one is manufactured - we've never had to go from zero to a cure for seven billion people in a short space of time.
"This is something that we can adapt and learn to live with and the focus needs to shift to a finding a new normal with less risk, less anxiety and more confidence."
Dr O'Neil has also expressed concerns of a growing disparity between the research being carried out by scientists in labs and the recommendations being made by those behind the scenes advising the government.
A lack of knowledge about Covid-19 has forced the scientific community to make rational predictions about what they think is best, using similar viruses like SARS as a model.
Dr O'Neil said: "Think of the scientific community as a spectrum, you've got the scientists advising the government having to come up with measures, guidelines and rules based on a lot of assumptions rather than hard science. It's never going to be perfect, you can only do waht you think is best on limited information.
"On the other end of the spectrum you've got the scientists trying to come up with the practical solutions such as therapies and vaccines. This is the end that I'm on and the response has been phenomenal. The community and progress that has been made has never been done before and is going to change the industry.
"On the advisory side I don't think there's been enough done to join the two ends of the spectrum up and there hasn't been enough to facilitate faster investigations into new therapies - there's been a lot of deer in the headlight approaches.
"Things do need to be a bit more joined up and the focus needs to be on the science which is trying to find the solutions, which will restore confidence, rather than that which is trying to mitigate life living with Covid-19."