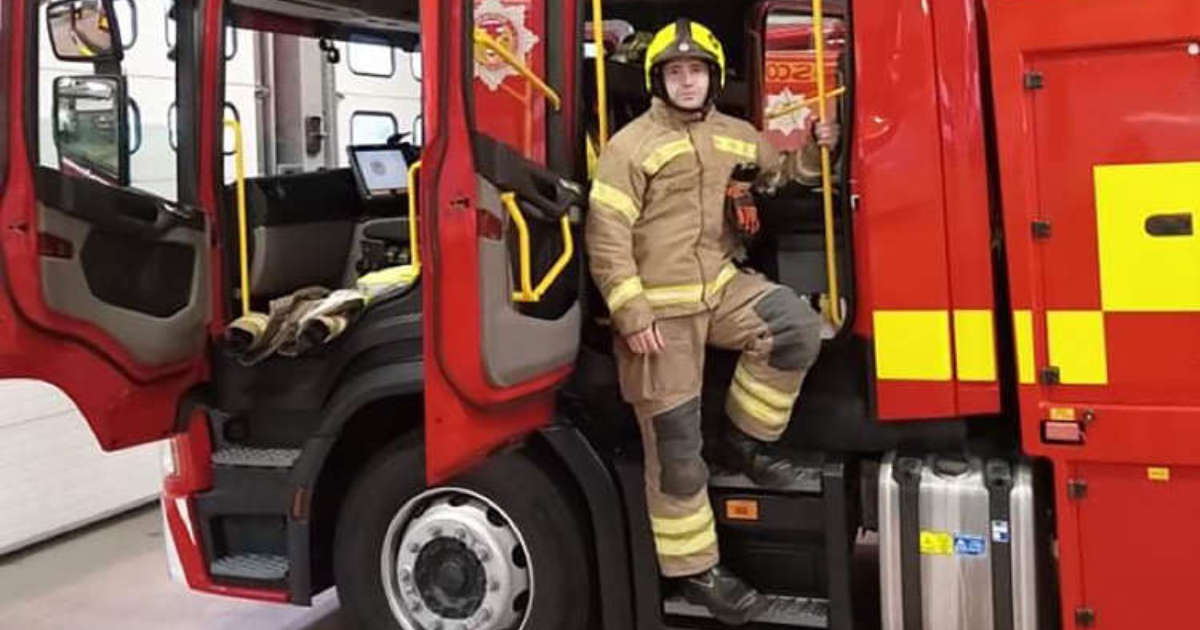 Photograph of Barry Martin, issued by the Scottish Fire and Rescue Service
A firefighter from Fife, who was injured in the blaze at the former Jenners store in Edinburgh, has been named.
It's been confirmed 38-year-old Barry Martin, from Rosyth, is still being treated in Edinburgh Royal Infirmary following the incident on Monday.
At its height, more than 22 appliances were at the former department store, after it was reported around 11.30am.
Four other firefighters were taken to hospital but have since been discharged; two were treated for burns, and two for smoke inhalation.
Inquiries are now underway to determine the cause of the fire.
The Fire Brigades Union say they're working with Mr Martin's family to offer any support they can at this time.