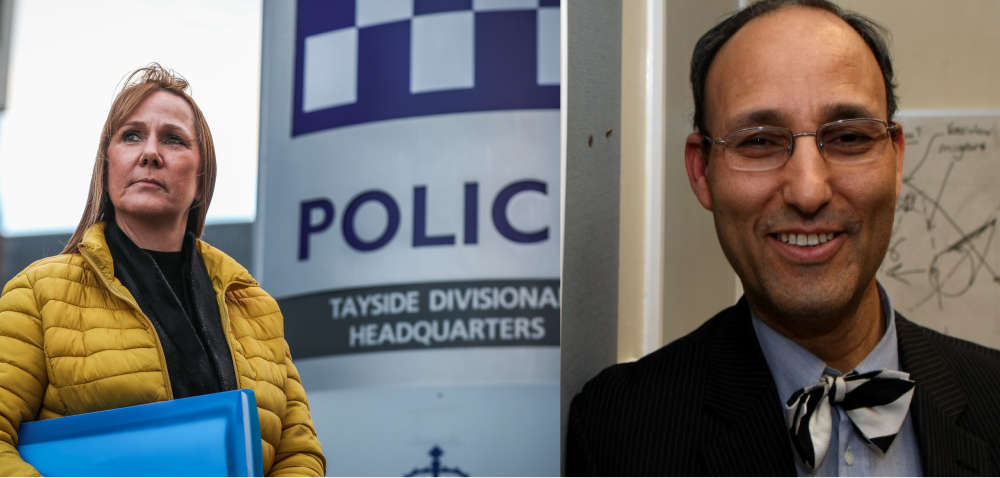 A victim of disgraced neurosurgeon Sam Eljamel is seeking a criminal investigation into NHS Tayside to establish what was known about his malpractice.
Jules Rose has taken the matter to Police Scotland; this comes after the Scottish government announced in September that there will be a public inquiry into Sam Eljamel. The inquiry will focus on how he was allowed to continue operating at NHS Tayside after complaints had been made against him.
First Minister Humza Yousaf said the findings of a due diligence report into NHS Tayside were "deeply disturbing".
The calls for a criminal investigation are being backed by Scottish Conservative MSP Liz Smith, who said that patients' lives had been ruined by Eljamel.
"This is not just because of the medical malpractice of the neurosurgeon himself but because of the complete lack of oversight of his medical practices".
"There appears to be substantial evidence that several key people knew that there were very serious concerns, yet nothing was done to address them".
NHS Tayside suspended Eljamel in December 2013, despite the fact that complaints against him had been mounting for some time. The neurosurgeon was put under indirect supervision in June 2013, allowing him to operate on Tayside patients for a further six months.
The public inquiry was supported by 150 of Eljamel's former patients.
Liz Smith believes that Jules' push for a criminal inquiry will help her, and other patients, feel as though justice will be had.
"Jules Rose speaks for so many former patients of Professor Eljamel when she says that lives have been ruined".
"I understand why Jules Rose has presented her very serious allegations to Police Scotland so that these can be properly investigated".
It is believed that Eljamel is still operating, now in Libya. If criminal proceedings were launched against him there is a possibility he could be extradited to Scotland.