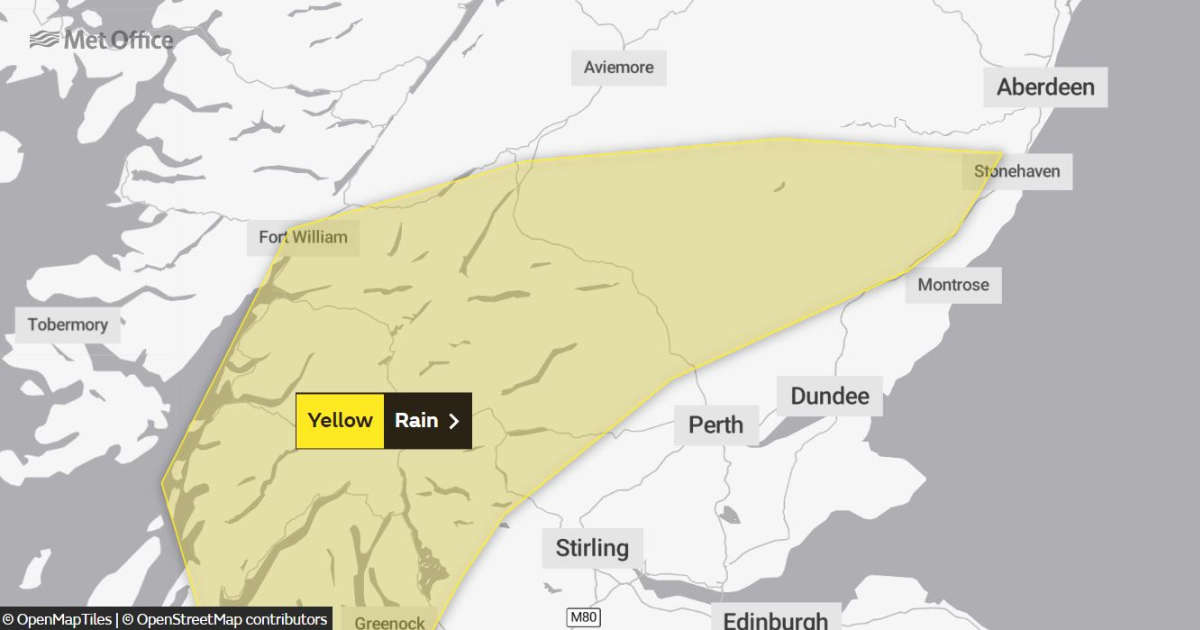 The MET Office has issued a yellow weather warning for rain across parts of Aberdeenshire, with warnings communities could be cut off by flooding.
The alert comes into effect from 4am to 11:59pm tomorrow (Sunday, 24 September).
It covers most of the west coast, much of Perthshire and comes as far east as Stonehaven.
The organisation says the potential floodwater could also pose 'a very small danger to life'.
Rail services could also be affected, with the heavy rain causing delays or cancellations on routes through affected areas. Motorists are also being told to expect difficult conditions on the roads.
Advice on how to stay safe during heavy rain, and protect your property from flooding, is available on the MET Office's website.