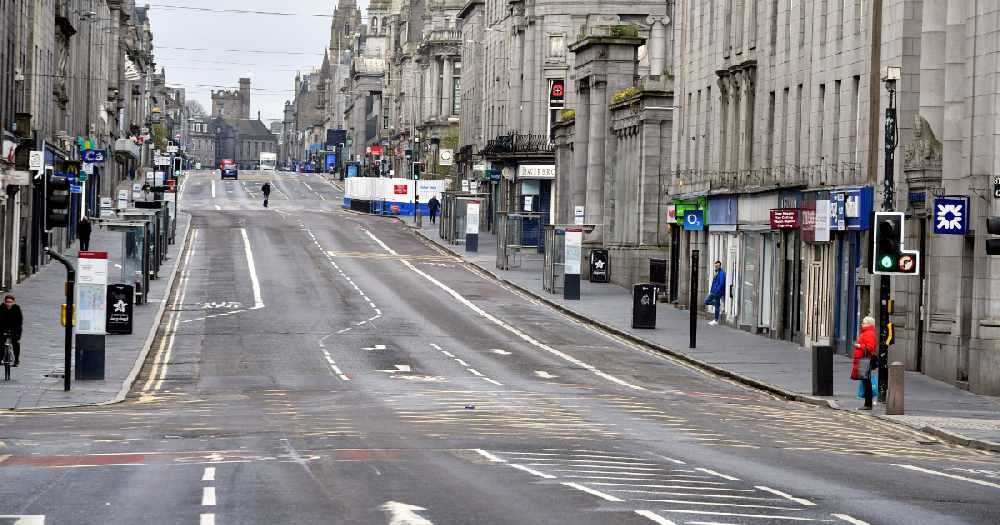 People from the north-east have spoken to Original 106 to detail what life has been like for them since the Covid-19 pandemic began.
Six months ago, on March 23, the country headed into a full lockdown due to a surge in Covid-19 cases across the United Kingdom.
The public was told to stay at home, save lives, and protect the NHS – six months on, after some restrictions had eased off; some new measures have been introduced.
On Tuesday, First Minister Nicola Sturgeon told the nation they were no longer allowed to visit any households to curb the spread of the virus.
Pubs, bars, and restaurants were imposed with a 10pm curfew meaning all venues in the hospitality sector had to close their doors at this time.
Indicative dates, such as live events and fans returning to stadiums, was also pushed back further with the working from home message re-iterated.
Across Grampian, 2,159 people have tested positive for the virus since it arrived in the United Kingdom earlier this year.
We have spoken to three different people, from a band to independent business owners to give their story about the past few months.
Gerry Jablonski and the Electric Band
Lewis Fraser, Grigor Leslie, and Peter Narojczky are music artists who are part of a live music band touring across the globe.
Since March all of their live dates have been cancelled, with the hope they can perform together sometime early in 2021.
They say what has affected them the most during lockdown.
Naz Hussain, owner of Breakneck Comedy Club, Aberdeen
Naz has found himself in a similar position to the Electric Band as he has not been able to open up his comedy club since the pandemic began.
The owner has worked in the circuit for 10-years and is now struggling to book comedy acts he has hosted in the past.
He says he feels the art scene has been left in limbo.
Nathan Hague, independent business owner, Utopia Body Art, Aberdeen
Nathan says he felt the strain slightly, after opening up his new businesses during lockdown when the city was pushed into a second lockdown following a cluster outbreak in the hospitality sector.
He feels the new restrictions may hinder his business bookings for the immediate future.