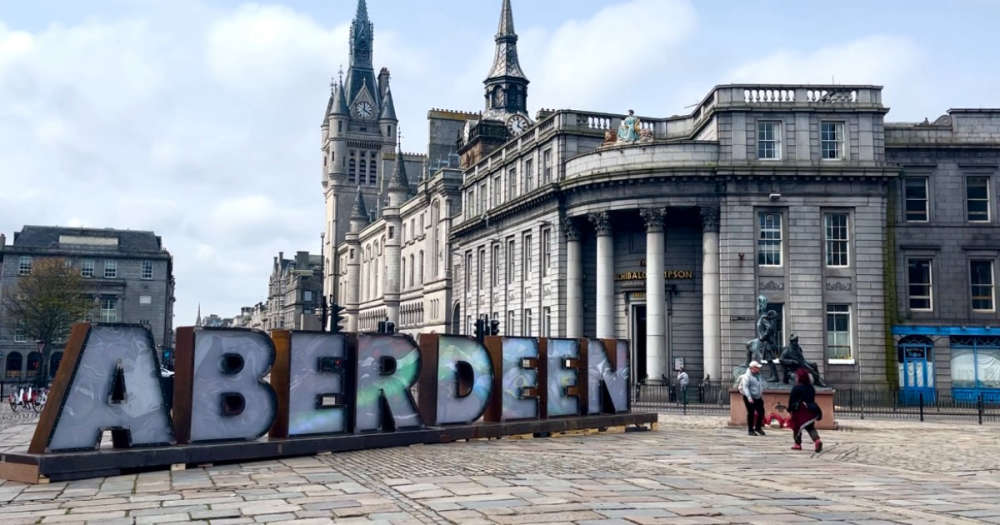 The landmark Aberdeen giant letters have been moved to the new South Harbour ahead of its royal opening.
The letters have left their home at the Castlegate to welcome Her Royal Highness The Princess Royal as she officially opens The Port of Aberdeen's new harbour today (September 22, 2023).
Visitors to an open day on Sunday will also have the chance to pose for photos next to the 2m tall letters, with the vessels in the harbour as an impressive backdrop.
Adrian Watson, chief executive of Aberdeen Inspired, said: "We are delighted, on behalf of city partners, to bring the iconic Aberdeen letters to the splendid new South Harbour to mark its official Royal opening this weekend.
"This is exactly the kind of occasion the letters were designed to support. We thank the Port of Aberdeen for their support with this initiative and wish them every success."
The South Harbour is a transformational £420 million expansion project, catalysing a multi-billion pound economic and jobs boost for Scotland.
Bob Sanguinetti, Port of Aberdeen's CEO, said: "We're honoured that Her Royal Highness The Princess Royal is joining us for this monumental occasion. Port of Aberdeen is the UK's oldest business and we're now officially opening the country's newest harbour. Aberdeen's expanded port promises a vibrant future for energy, trade, and tourism across Scotland on the road to net zero, unlocking new jobs and attracting investment to the region."
The letters project is funded and managed by Aberdeen Inspired with Aberdeen and Grampian Chamber of Commerce, VisitAberdeenshire and the Scottish Government's Scotland Loves Local fund, administered through Scotland's Towns Partnerships.
Following their temporary stay at the South Harbour, the letters will find their next home in the city.