The Scotto Lotto Motto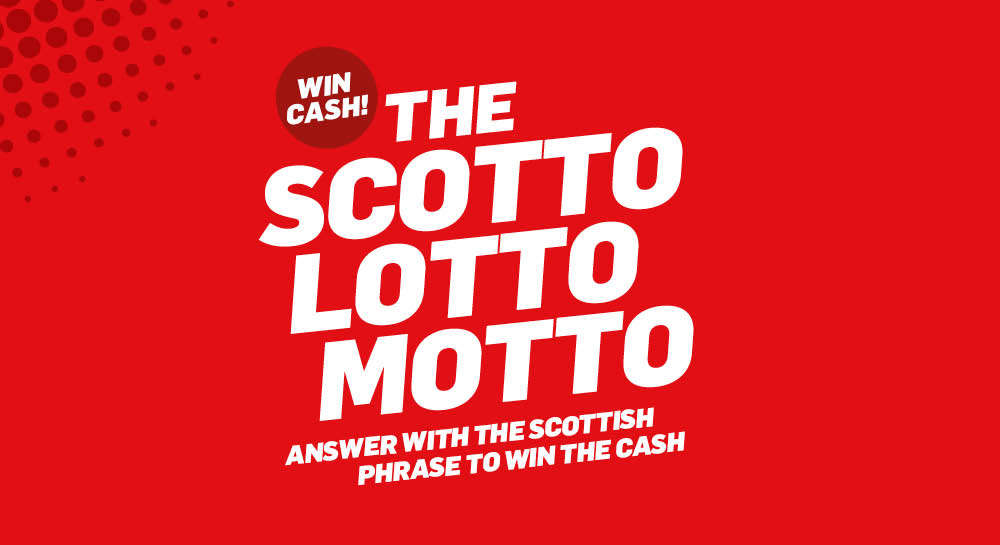 Fancy winning £250?
Listen to Claire and Pete in the morning to hear the Scottish phrase, enter below and if they call you back answer your phone with the phrase to win!
All thanks to The Scotto, Scotland's new lottery, where you are GUARANTEED a win.