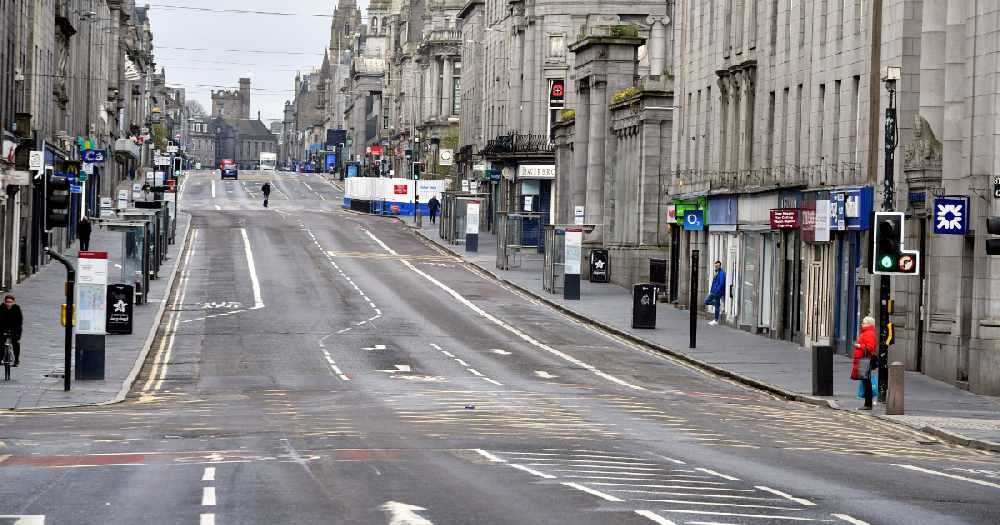 Aberdeen during its second lockdown
Visit Aberdeenshire has launched a snap survey to assess the impact of the latest restrictions imposed on tourism and hospitality businesses in the north-east.
The tourism agency wants to hear from different types of venues to gain a better understanding of how the Covid-19 pandemic has affected them.
Results from the survey will be shared with relevant authorities.
First Minister Nicola Sturgeon announced last Wednesday that bars, cafes and restaurants can only open from 6am-6pm, with no alcohol being served indoors.
Alcohol can be served in outdoor areas until 10pm - with the measures remaining in place until October 25.
Visit Aberdeenshire's chair Claire Bruce said: "Those enhanced restrictions that came in last week, understandably, a shock to the industry.
"We wanted to find out how the industry reacted to them and what effect they would have not just on licensed premises but on the boarder hospitality and tourism industry.
"The Scottish Government cannot rule out an extension and it will only depend on the advice they get from the medical officers.
"I think the industry is just having one blow after another, so for many hotels and restaurants who had already put all the measures in place after the initial lockdown and then this came along.
"There is a concern that for many of them this could be the final blow."
The survey closes at 5pm today (Tuesday October 13) and can be viewed HERE.