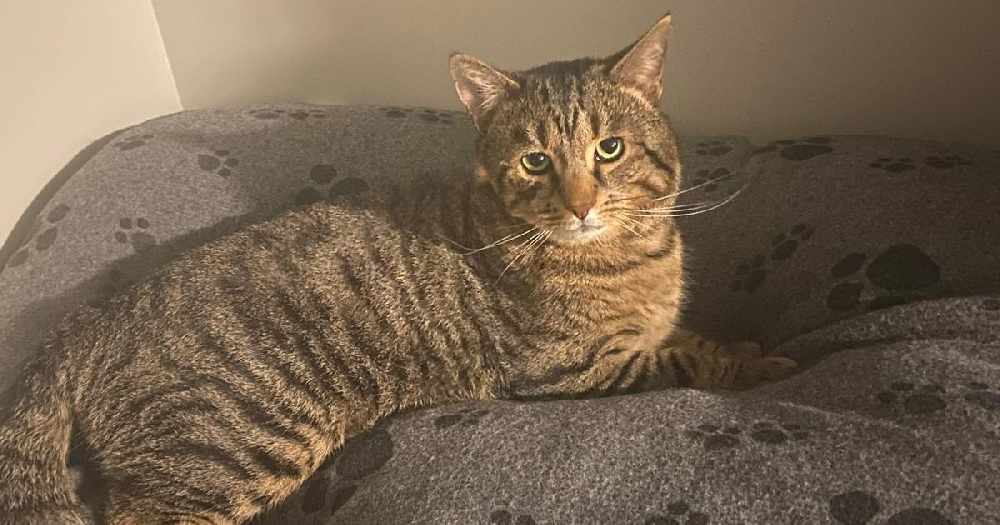 A terrified male stay cat has found his forever loving home courtesy of the Scottish SPCA.
Members of the public in Portsoy had contacted the animal welfare charity as Rhodes was spotted a number of times in the neighbourhood.
He was collected by the charity after the most recent sighting had spotted he had a large wound to his neck.
Animal rescue officer Debbie Gibson attended the local vets where he had been taken and transported him to the Aberdeenshire Animal Rescue and Rehoming Centre.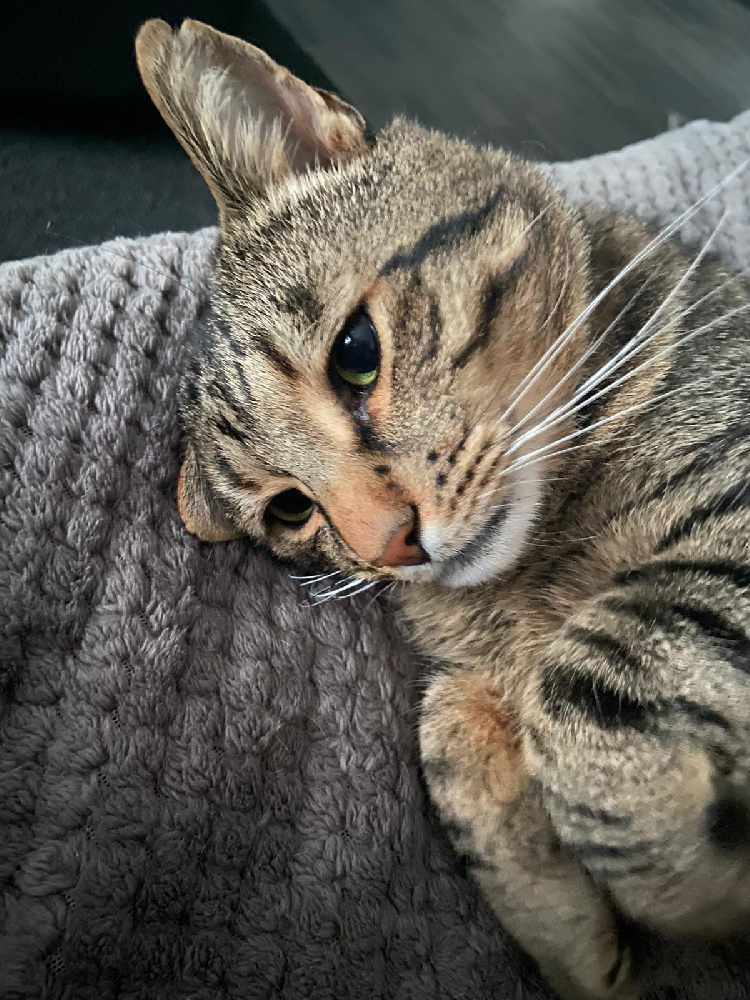 It was here he found his new owner Lynsey Milton, from Forres, who had been looking for a pet after her previous cat of 17 years had passed away.
She said: "We were told that Rhodes had been a stray but nobody knows how long for.
"When we took him home in October last year, he still had to wear the cone. But thankfully his wound did heal in no time.
"When he first arrived and we let him out of his carrier, he immediately went and hid under furniture.
"He stayed quite well hidden for the first wee while but he came out for food and water eventually. We gave him plenty of space to come round in his own time and he soon started to venture out.
"Now, it's like he's a different cat. He now expects around 15 minutes of attention in the morning where we just have a nice cuddle and I make a fuss of him.
"I imagine this is because he became used to this at the centre! He also comes and sits next to me and snuggles up.
"Rhodes actually featured in our local paper appealing for someone to give him a home so he's a bit of a local celebrity!
"He has turned in to the most loving cat, the transformation in him has been incredible! We are so thankful to the Scottish SPCA for all they did to get him to us.
"It's one of the best decisions we ever made."
The Scottish SPCA receives no government funding and is entirely reliant on donations from the public which make rescues like Rhodes' possible.
To find out more about the charity and their campaign visit their website.