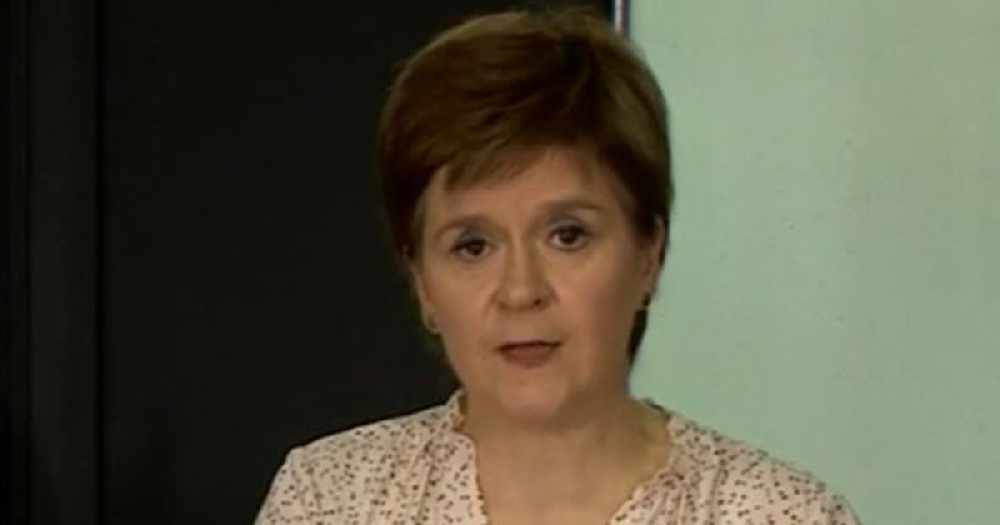 Scotland has recorded its second consecutive day of new coronavirus infections being in single figures - for the first time since March 11.
Five new cases have been recorded in the last 24 hours north of the border.
First Minister Nicola Sturgeon revealed the statistic at her latest daily briefing.
She revealed there had been two further deaths linked to Covid-19 registered in Scotland since yesterday - but that the R rate, or reproduction rate, remains between 0.6 and 0.8. Anything below one means the number of new infections is decreasing.
Ms Sturgeon said that while the data showed the continued progress being made, people should still act with caution - pointing out that some countries have already been forced to put restrictions back in place after seeing a spike in the number of infections again.
Meanwhile the first minster has urged members of the public to play their part in controlling the spread of the disease when non-essential retailers reopen on Monday.
Any shop which has an outdoor entrance and exit can start operating, for the first time since the beginning of lockdown.
Ms Sturgeon said: "Shops that are reopening on Monday... must ensure that appropriate physical distancing and hygiene measures are in place, and we'll be publishing updated guidance for the retail sector tomorrow.
"I also want to stress here that there's a responsibility here on all of us as customers, as well as on retailers. I want us all in the weeks ahead to support the retail sector, to support shops as they try to get back to normal. But we must all shop responsibly.
"The experience of shopping is going to be a bit different and there will be times when retail staff ask us to follow rules that hadn't previously been in place. It is vital that we listen to them and follow the advice we give, and treat them with respect as they do the jobs that they're there to do.
"And please, everybody wear a face covering in shops, because that will help to protect staff and shoppers, and when other shoppers wear a face covering, they will be helping to protect you too."