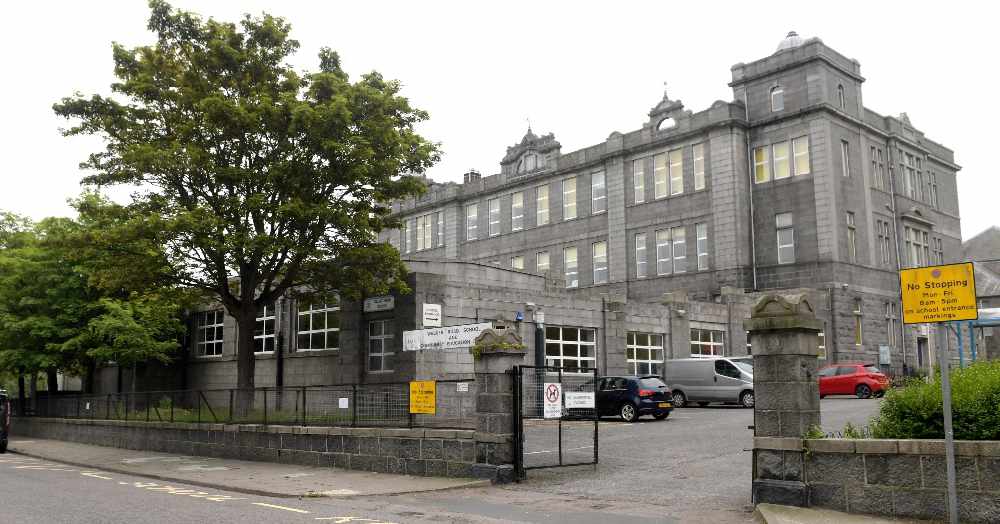 Council bosses in the north-east have been laying out their plans for the reopening of schools on a full-time basis next month.
The first minister has given the green light for classrooms to reopen, due to low levels of coronavirus infection across the country.
Physical distancing will not be required in primary schools, though some measures will be put in place in secondaries where possible.
ABERDEEN CITY COUNCIL
In a statement the local authority said: "Aberdeen schools are ready to welcome pupils back in the new academic year after the Scottish Government announced that primaries, secondaries and special schools will be able to fully re-open next month.
"In Aberdeen, staff will be review arrangements on site on August 10 and 11 in preparation for pupil orientation days on August 12, 13 or 14 prior to an anticipated full return on Monday August 17.
"The education services team will be issuing guidance and information to parents and carers on at the start of next week about how Aberdeen City Council schools will manage the return of pupils.
"Information on transport arrangements will follow in advance of the new term.
"There will be enhanced cleaning regimes at schools and hand sanitiser or handwashing facilities will be available both in classrooms and at each school entry point in addition to the soap and water in toilets.
"Pupils and staff will be trained on the handwashing requirements upon entering school buildings and throughout the course of the school day, including meal and break times.
"Scientific guidance allows for there to be no physical distancing among pupils but some form of physical distancing in secondary classrooms will take place where the quality of provision will not be compromised with desks arranged to avoid pupils facing each other and consideration of how schools can limit the amount of contact each group of young people have.
"Teachers will still maintain 2 metre distancing from pupils in all schools."
Councillor John Wheeler, convener of the operational services (education) committee, said: "The council has been preparing rigorously for the reinstatement of services so we can safely resume something approaching normal life at the earliest opportunity.
"We are confident that all measures needed are now in place to facilitate a safe return to school in line with the Scottish Government guidance.
"The will be welcomed by pupils, parents and carers, and the wider city, but we must continue to carefully manage the way we behave in a community setting to keep Covid-19 at bay.
"Extra vigilance among staff underpins the approach to the reopening of schools and this will include maintaining records of pupils displaying virus symptoms and asking pupils who have symptoms or have a family member with symptoms to stay home."
ABERDEENSHIRE COUNCIL
Laurence Findlay, director of education and children's services, said: "I would like to thank all colleagues who have been working so hard in recent months to develop local guidance based on a rapidly evolving situation. This has not been easy, but our teams have really risen to the challenges presented to them.
"We are pleased to have some clarity now around the full-time return to school. The local contingency planning done will help us to consider the revised national guidance on preparing for the new term and I'd like to reassure young people, parents and staff there will continue to be an emphasis on hygiene, health and safety as well as wellbeing as we get started. I'd also like to wish everyone well for the school year ahead – we are very much looking forward to welcoming you back to Aberdeenshire's schools."
Councillr Gillian Owen, Aberdeenshire Council's education and children's services committee chair, said: "The last few months have been very testing for education and children's services, but the resilience shown has been remarkable.
"An excellent example of this has been the key worker childcare hubs that will continue to provide learning, support and supervision right up to the end of the summer holidays, enabling colleagues across Aberdeenshire to provide assistance to those who need it most."
Committee vice chair Councillor Rosemary Bruce said: "It's great we can all now look forward to the start of the new school term. Please remember it's ok to feel nervous and we'll be doing everything we can to support and reassure our young people as well as our staff.
"I would also like to commend our educational psychology team, who continue to provide telephone support over the summer holidays to anyone with a wellbeing or education concern. They will continue to be invaluable in helping children and young people in making the adjustment back to the classroom."
Aberdeenshire Council's head of education Vincent Docherty said: "Parents and carers can be assured that safety is a key priority. The return to school has been agreed on the basis of the virus being suppressed to sufficiently low levels and we will do our utmost to ensure schools are safe and clean so that parents can have confidence the risk of infection is low."
A local authority statement said: "Head teachers will continue to keep parents and carers updated on specific arrangements for their school. Any phased return arrangements during the first week back should already have been highlighted.
"Aberdeenshire's schools will open from Wednesday August 12. Monday August 10 and Tuesday August 11 will be in-service days to allow for additional preparation for staff. The in-service day previously arranged for Thursday November 19 has been cancelled.
"The five days holiday missed by bringing this year's school term forward will be taken next June, with effect from Monday June 28 2021. This makes for a seven-week summer break next year."