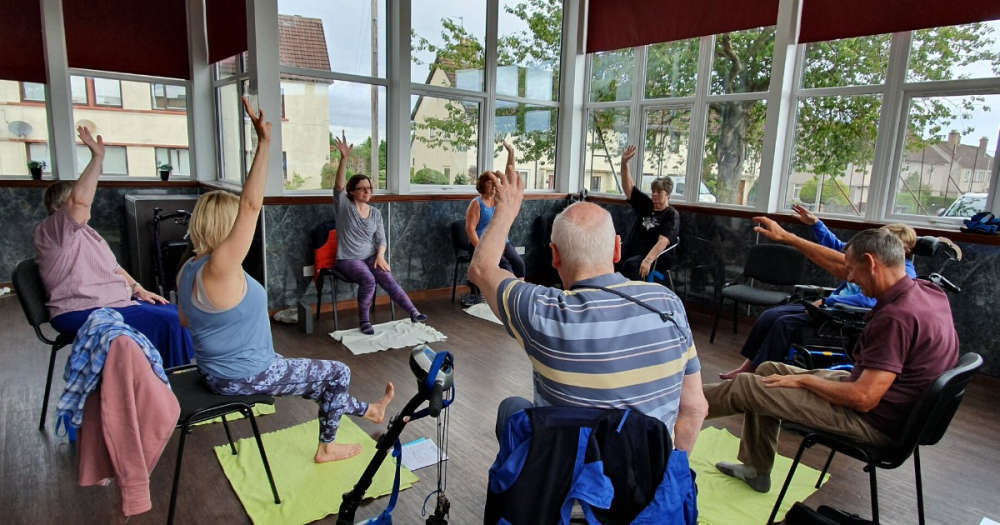 Inchgarth Community Centre benefitted from the supPORT-all programme last year.
Port of Aberdeen has launched its 2023 supPORT-all community action programme - with £30,000 of funding available for local charities and community groups.
Organisations supporting people in communities local to the port can now apply online for one of six funding awards worth up to £7,500.
This could be bolstered by donations of time, resources, and equipment from Port of Aberdeen where appropriate.
The port has donated more than £600,000 to local communities through supPORT-all since it was established in 2014.
This includes partnerships with a wide range of organisations including Big Noise Torry, CFINE, Cultivate Aberdeen, Denis Law Legacy Trust, Fittie Community Development Trust, Greyhope Bay, Inchgarth Community Centre, Sue Ryder and more.
Jordan Harkins, Head of Communications, Port of Aberdeen, said: "The cost-of-living crisis is hitting those most in need the hardest. Local charities and community groups play a vital role in supporting people through these challenging times and the supPORT-all funding will aid this important work.
"We're a Trust Port operating in the heart of the city and working with our local communities is incredibly important to us. We look forward to partnering with a diverse range of groups this year and contributing to their crucial work in the community."
Mark Williams, Chief Operating Officer, Denis Law Legacy Trust, said: "Port of Aberdeen's supPORT-all programme has really helped our organisation with funding and communications support. I would thoroughly recommend applying to supPORT-all as you'll be working with likeminded people who want to help others in Aberdeen."
Claire Shaw, Funding Officer at ACVO TSI said "Port of Aberdeen's continued commitment to their supPORT-all community action programme is a wonderful example of how a business can make a significant difference over time to their local community. This helps charities and community groups close to the Port to provide a vital lifeline of funding and support 'in-kind', especially during these challenging times".
Applications to supPORT-all must be submitted online by 5.00pm on February 10, with awards announced in March.