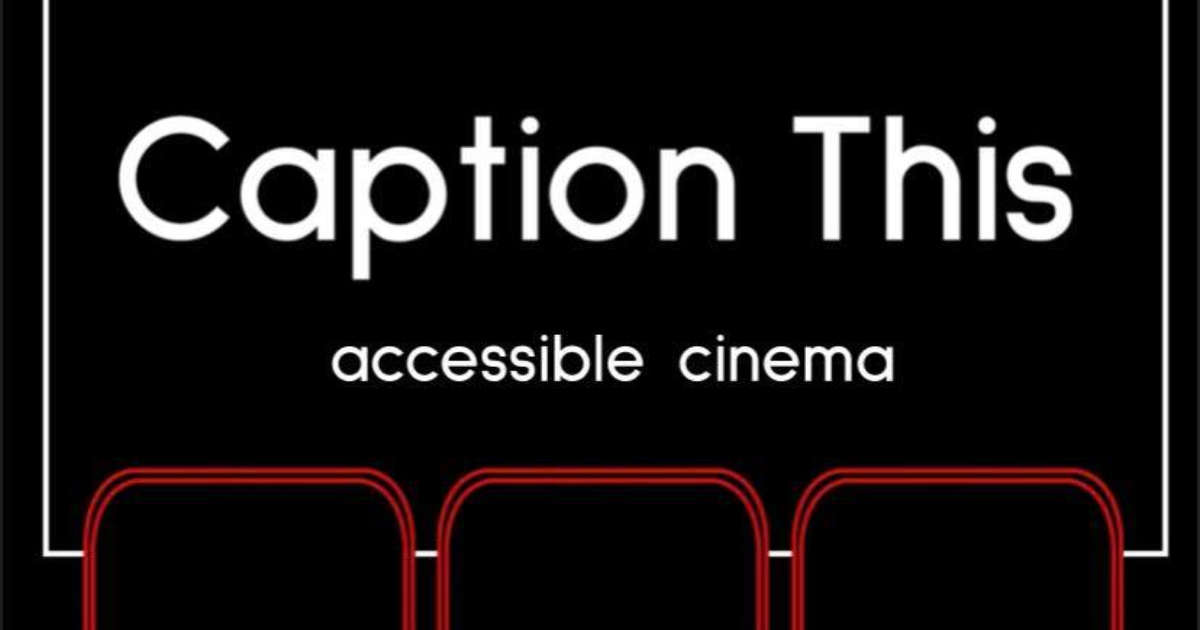 Image description: A red outline of three cinema seats, with a white rectangular outline depicting a screen. In the screen, the words "Caption This". Below, the words "accessible cinema"
An Aberdeenshire woman is launching the event, drawing on her own experience as a deafblind moviegoer and access consultant within the film industry.
Caption This Cinema (CTC) strives to empower and prioritise deaf and disabled communities. It will provide hybrid virtual and in-person screenings throughout the year and across Scotland.
Screenings will have captions, audio description, British Sign Language (BSL) interpretation and other inclusive measures, including lower lights and volume for neurodivergent moviegoers.
Charlotte Little, the event's founder, says she wants "disabled people to feel valued as audience members".
She says: "Growing up, I never saw positive, authentic on-screen stories about disabled people. I didn't experience my first accessible cinema trip until I was 17. I also didn't see myself on the big screen until I was 20
"I want to change that for the generations of young disabled kids after me. I don't want access to be an afterthought or seen as a burden."
The inaugural virtual screening runs from November 17-19 and will exhibit the 2019 film, Vision Portraits, by Rodney Evans. The "deeply personal" documentary is about a filmmaker who explores what it means to have creative vision while confronting his own sight loss.
"I chose Vision Portraits as my inaugural film because I've struggled with pursuing a career in the film industry as someone who's losing their sight," says Charlotte. "I saw myself in Rodney Evans' journey, and I hope that by showcasing this beautiful documentary, I'll lend a hand to deconstructing the harmful misconception that blind and partially sighted people can't be creative, that they can't thrive and succeed in the arts, that they don't have vision."
Charlotte says she has combined her passion for curation, her experiences as a disabled moviegoer, and her expertise in disability and access within the film industry, to create CTC.
"Working as an access consultant within the film exhibition sector and having a personal perspective as a hard of hearing and partially sighted moviegoer, I've seen how far we've come but I've also realised how much work we have left to do in order to standardise inclusive cinema experiences," she says.
"I want more spaces and events that celebrate and prioritise representation and accessibility. I set up Caption This as my own contribution."
Tickets will be on a pay-what-you-can sliding scale up to £8 and will be screened through event site Eventbrite.