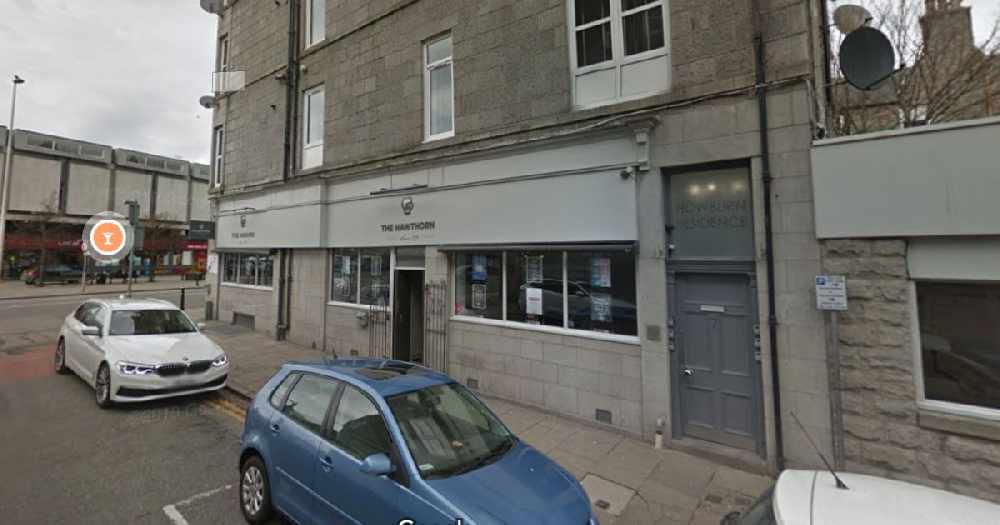 The Hawthorn Bar. Image courtesy of Google
NHS Grampian says 27 people have now tested positive for coronavirus, as part of a cluster linked to an Aberdeen bar.
All of those in the cluster are associated with an outbreak at The Hawthorn Bar, where an initial 13 cases were identified over the weekend.
The health board says its investigations are ongoing, and it is continuing to identify close contacts of those people. It says this is a "significant undertaking" and may result in more cases being identified.
Dr Emmanuel Okpo, consultant in public health medicine, said: "It is not entirely surprising further cases have been detected. This virus is still circulating in our communities. It poses a risk to all of us.
"People who have not gone to this bar, or who live in other parts of Grampian, should not assume they are somehow 'safe'. Anyone who develops symptoms of Covid-19 – a loss of their sense of taste or smell, a fever, or a new, continuous cough, should isolate at home immediately and arrange a test.
"People working in health and social care in the north east should access the staff testing service - the general public should contact NHS 24 on 111 or use the NHS Inform website to book a test.
"I want to send a very clear message to anyone who is contacted by our Test and Protect team and advised they are a close contact of a detected case: please follow the guidance and self-isolate for 14 days.
"You should only book a test if you have symptoms. Getting a test which comes back as 'not detected' when you do not have symptoms will not remove the need to self-isolate.
"I know the past four months has been extremely challenging for all of us and I understand the desire to meet up and socialise now more venues are opening. I must emphasise again the need for all of us to take personal responsibility. If you arrive at a venue and feel it is too busy to observe physical distancing, then consider leaving."
Meanwhile, officials from environmental health at Aberdeen City Council have been in touch with licensees in Aberdeen, to remind them of safety rules and regulations.
It comes after images were posted on social media at the weekend, showing huge groups of people outside bars in the city centre.