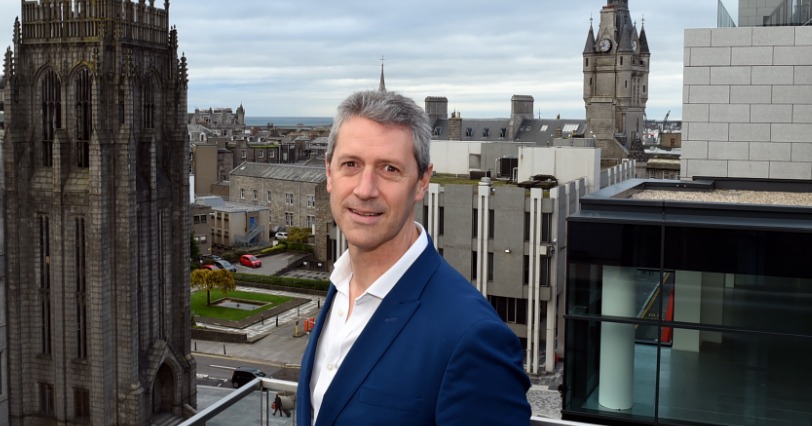 A north-east tourism boss says firms will be targeting UK-based holidaymakers this summer - but admits it is the toughest season they have ever faced.
Chris Foy, CEO of VisitAberdeenshire, has welcomed the announcement from the first minister, which set specific dates for companies to be able to reopen - should the virus continue to be suppressed.
By next Friday, self-catering accommodation can reopen - and later in the month, bars, restaurants and attractions like museums can get back in operation.
Mr Foy told Original 106: "The announcement from the first minister gives key sectors in the north-east a much-needed boost, and it really kick-started the much-delayed summer season.
"With self-catering and outdoor hospitality businesses being able to open and operate from July 3 and July 6 respectively, there's a real chance here to meet demand during the school holidays.
"There is, however, a long and challenging road ahead towards recovery for the sector.
"VisitAberdeenshire is working closely with the local authorities, and local businesses and associations, to interpret guidelines that the businesses need to implement in order to reopen.
"We're running workshops next week with different industry sectors in Aberdeen and Aberdeenshire to really help interpret the guidelines and get businesses ready to open.
"This is going to be the most challenging summer season in living memory for anybody who works in tourism and hospitality.
"So many businesses rely upon the summer to see them through the winter and there is talk for many businesses of three successive winters, and that is pretty much what the situation is going to be."
He added: "There is potential from the staycation market. At VisitAberdeenshire we will be focusing on attracting people here from elsewhere in Scotland, from parts of England that can access Aberdeen and Aberdeenshire very easily, and of course targeting our local population as well.
"It's an opportunity to get out, rediscover and explore this place we call home.
"We will be getting our campaigns up and running in the coming days so people can start to plan.
"I think we have a lot on offer in this part of Scotland that will appeal to what we are hearing from visitors, what they are looking for.
"They're looking for wide open spaces, they're looking for great coastal villages, fresh air, wide open spaces in the city, the 'city by the sea' is a great proposition I think.
"We're in as good a place as we can be but I cant emphasise enough this is the most challenging year in tourism that anybody has ever faced."