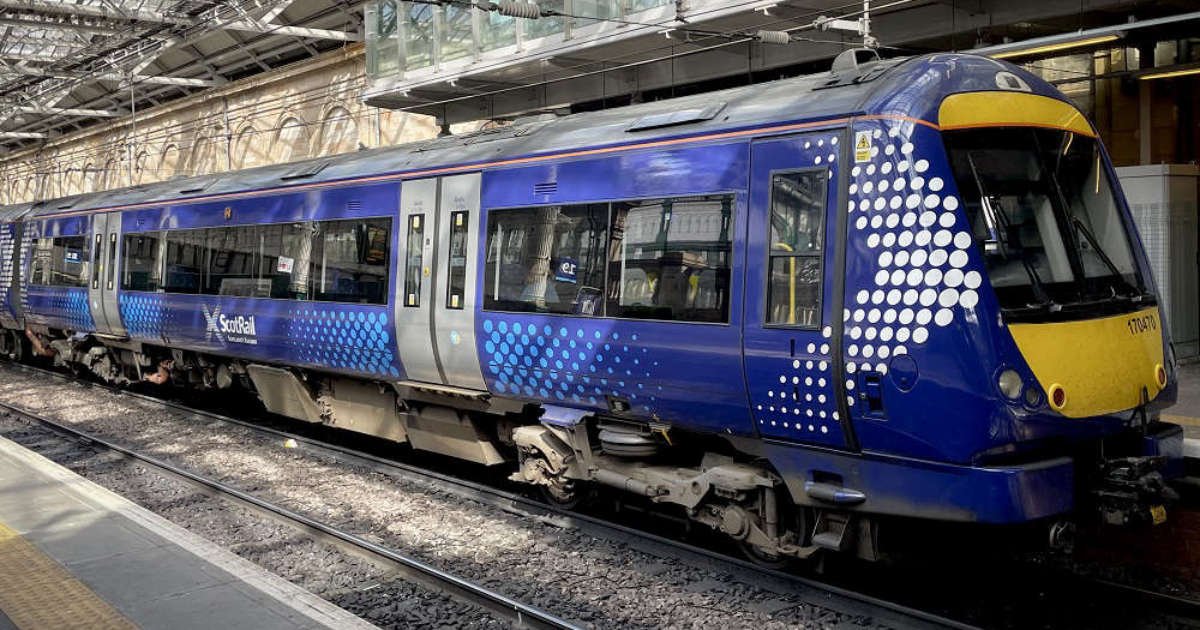 Picture: PA Wire/PA Images
No north-east train services will operate on three days next week due to a strike by RMT members across Great Britain.
Just five ScotRail routes will be in operation between 7.30am and 6.30pm on Tuesday 21 June, Thursday 23 June and Saturday 25 June.
They are:
Edinburgh – Glasgow via Falkirk High: two trains per hour
Edinburgh – Bathgate: two trains per hour
Glasgow – Hamilton/Larkhall: two trains per hour
Glasgow – Lanark: two trains per hour
Edinburgh – Glasgow via Shotts: one train per hour
Disruption will also impact the network in the days following the action as signal boxes are reopened, particularly outside the Scottish central belt.
David Simpson, ScotRail Service Delivery Director, said: "It is very unfortunate to see such widespread disruption across the whole of the Great Britain rail network and we know this will be frustrating for ScotRail customers.
"Regrettably, this strike action by RMT members of Network Rail means that we will not be able to operate the vast majority of our services during the period of strike action. Customers should expect significant disruption to services next week, including on the days between strike action.
"On the five routes where we are able to operate a very limited service on strike days, we're advising customers to seek alternative means of transport and to only travel if they really need to."
Liam Sumpter, Network Rail Scotland route director, said: "We understand the disruption this strike will cause and apologise to passengers for the impact on their journeys.
"We are continuing talks with our trade unions to seek a compromise that would avoid this damaging strike action.
"Our industry has been deeply affected by the pandemic, with passenger numbers still at only 75% of pre-covid levels.
"We must modernise to put our railway on a sound financial footing for the future and reduce the burden on taxpayers.
"We are working hard to run as many trains as possible on strike days for our passengers and freight customers to keep as many people moving as we possibly can."
Meanwhile, the RMT union wants a face-to-face meeting with the UK Government's Transport Secretary Grant Shapps and Chancellor Rishi Sunak.
Members from 13 train operating firms will take to picket lines across the country in a row over pay and job losses.
RMT general secretary Mick Lynch has written to Mr Shapps.
Mr Lynch writes: "I am writing to seek an urgent meeting with the government, without any pre-conditions, to discuss the national rail disputes prior to the planned strike action next week and I would be grateful if this could be arranged without delay.
"As you will be aware both this year and last year, meetings have taken place under the Rail Industry Recovery Group (RIRG).
"It has become obvious in our discussions with employers since the RMT ballot result that the government is retaining control over the conduct of negotiations with the RMT, and the Treasury in particular is calling the shots.
"In effect in recent weeks the union has been negotiating with the government, but the government have not been in the room.
"I am now therefore calling for a meeting with you and the Chancellor Rishi Sunak.
"I also note the government have decided to have a parliamentary debate on the dispute today.
"So, as well as speaking at the despatch box about the dispute, I hope you will be able to speak to me directly about resolving the dispute."
MP's are debating the forthcoming rail strikes in the House of Commons this afternoon.
Grant Shapps has been telling the chamber the UK Government has put in £16 billion to support rail services during the coronavirus pandemic.
But he has also been saying change is needed to modernise the railways.