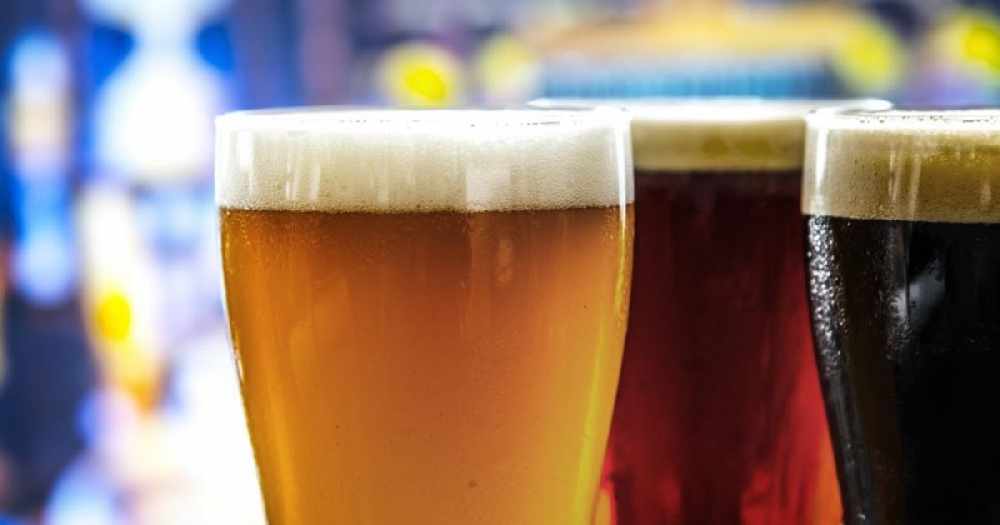 Rules restricting hospitality venues are staying in place across the north-east until at least November 2.
The first minister has extended the rules for the whole of Scotland - which had been due to finish early on Monday morning.
It means venues cannot sell alcohol indoors and must close at 6pm. Those selling alcohol outdoors can trade until 10pm.
It comes after 28 further Covid-19 deaths across Scotland, with more than 1,700 new positive tests.
More than 1,100 of those were in the Greater Glasgow and Clyde, and Lanarkshire health board areas, with 39 in Grampian.
At her daily briefing Nicola Sturgeon said: "Following a meeting of the cabinet this morning, I can confirm that we have decided to extend these measures for a further week.
"This is first and foremost a public health decision. Although we have grounds for cautious optimism that the restrictions are having an effect, the clinical advice to cabinet is that it would not be safe to lift them as early as Monday.
"But, secondly, the extension allows us to transition more smoothly to the new levels system that we hope that will be introduced on November 2.
"So I can confirm that the current temporary restrictions will now apply until 6am on Monday November 2. And that of course includes the tighter restrictions that are currently in place across the central belt."
She continued: "I know all of this is really unwelcome and these restrictions are harsh. They are harsh financially for many individuals and businesses, and they are harsh emotionally for all of us.
"So I want to stress again, firstly that none of these decisions are being taken lightly. This is all about trying to save lives and minimise the health damage that this virus we know is capable of doing.
"But I also want to stress that we do believe that these restrictions do make a difference, and indeed we believe they may already be making a difference.
"Even allowing for today's figures, though it is and I must insert this note of caution, it is too early to be certain about any of this this.
"But even allowing for today's figures we think that we may be starting to see a reduction in the rate at which new cases are increasing.
"So the early data underlines the importance of all of us sticking with the restrictions that are in place."
She also confirmed financial support will be offered to affected firms, adding: "Full details of that support and how it applies to different sizes of business will be published online.
"But there will be extensions to both the business support grants that we offer, and the support we are providing at this stage for the job furlough scheme.
"All businesses will receive, proportionally, the same level of support over the extension seven days - for each day of closure - as they did in the first 16 days of restrictions.
"And, for this limited period, as I say, we are also extending the Scottish Government's furlough support scheme for an extra week as well."
Adrian Watson, chief executive of Aberdeen Inspired, said: "The ongoing restrictions in place in Aberdeen continue to have a very real impact on the city centre and our local businesses.
"All are working tirelessly to ensure they meet every request made and safety standard asked for. There is a feeling of disappointment among them that the 6pm curfew in particular is being continued.
"The implications of pushing back the curfew to 6pm has had a difficult effect on not just on our hospitality businesses, but the wider city centre as a whole in terms of footfall. The scale of the challenge being faced in the heart of our city is huge, and each increase in restrictions further exacerbates it.
"We welcome the fact that funding support will be continued to help those affected by this, but further detail on exactly what this will be needs to be given urgently.
"Aberdeen Inspired strongly supports the tiered approach which reflects local levels and will have different approaches for different areas. It is our hope that this, when announced in due course, will bring greater clarity for all, particularly as we move into a crucial time of year for retail and hospitality and work to build confidence in the city centre."
Liz Cameron, chief executive of the Scottish Chambers of Commerce, said: "Businesses in the hospitality sector and across the supply chain will be absolutely devastated that restrictions now look to be in place indefinitely.
"We were advised that temporary restrictions would help to reduce spread of the virus. But now the temporary restrictions have been extended which make it impossible for businesses to rebuild and protect jobs.
"This short-term, reactive approach is no longer enough. Where is the plan that we can all get alongside to help Scottish Government to both manage the virus and ensure the economy can also return to health?
"A new, tiered system of restrictions is set to be introduced. However, along with this there must be a clear way out of higher tiered restriction levels, backed by data and in consultation with businesses.
"We need to be in those discussions now. The extension of the funding package will be essential and should be tied to every stage as a matter of course rather than a lagging afterthought.
"Governments need to focus on ramping up their test, track and trace programs. We have been living with this virus for seven months now. We should be able to deliver the capacity to provide test and protect in every business premises and in every airport in Scotland.
"The data shows that virus spread is reduced in the safe and controlled environments where employers have invested heavily to ensure they operate safely for the benefit of staff and customers.
"Managing this virus is also about encouraging safe behaviour of people whether they are on their lunch breaks or when they are outside of the work environment.
"That's why every effort must be made to ensure guidance is as clear, easy to manage and follow as is possible with every restriction based on the most up to date data."
Andrew McRae, Scotland policy chair for the Federation of Small Businesses, said: "We asked ministers to clarify whether the current hospitality restrictions would be lifted next week.
"Hopefully today's announcement has come early enough to prevent independent pub and restaurants ordering unnecessary stock, disappointing customers or confusing staff.
"However there's no hiding the fact that today's extension won't go down well with many firms. And while it is welcome news that extra grant help will be provided, this will mean modifying a scheme that only opened to applications yesterday.
"Getting this virus back under control is in everyone's interest, but current measures have a disproportionate impact on smaller firms in key sectors.
"This new strategy must have meaningful input from the business community. It must also result in sufficient financial help and crystal-clear guidance for the local businesses that form the bedrock of our communities."