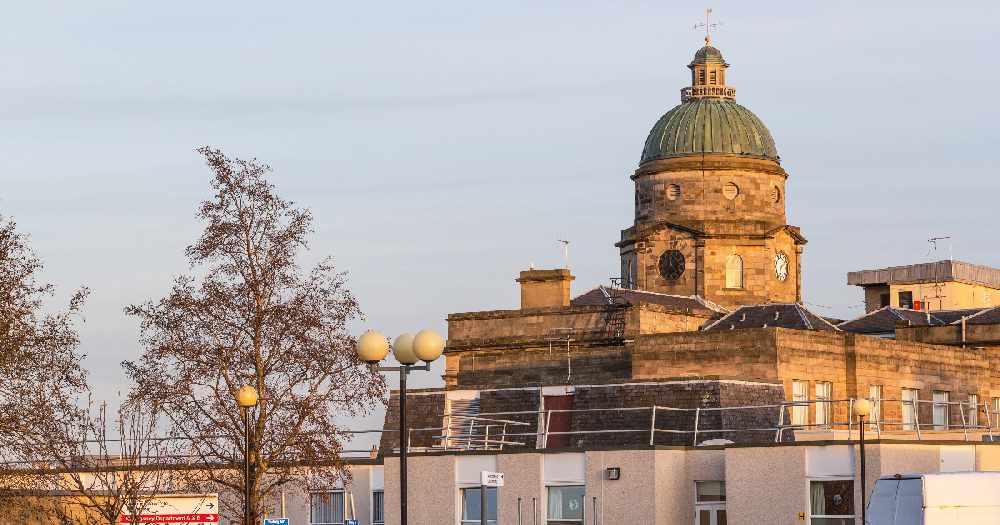 Dr Gray's Hospital in Elgin
NHS Grampian is considering door-to-door Covid testing in parts of Moray - after "uncontrolled, sustained community transmission" in the area.
Public health experts are worried about the escalating numbers in the region, and an incident management team is now in place to bring the virus under control.
The region has had an average of 81.4 cases per 100,000 over the last seven days, while Aberdeenshire and the Highlands are at 11.
Chris Littlejohn, deputy director of health, said: "In Moray we are now seeing uncontrolled, sustained community transmission, current restrictions not are containing it, and the situation is rapidly deteriorating.
"We are seeing hospitalisations from this – including in the under 50s – and we will see deaths, if the situation is not brought under control.
"We are urging everyone to #ProtectMoray and get tested, even if they have no symptoms. We hope that by intervening further now we can avoid the possibility of further restrictions or a continuation of level three in Moray – but we need to act now and we need the people of Moray to act with us.
"Although Elgin is the epicentre of the spread, we are now seeing rising levels in places including Lossiemouth, Buckie and Keith.
"We are writing to businesses encouraging them to support us in getting the workforce tested, we are deploying extra mobile testing units and we are continuing with our enhanced testing in the region.
"As a next step we are heavily considering door-to-door testing in Elgin and look at how we can facilitate that."
Extra testing is being put in place with a mobile testing unit being set up at Elgin Academy from tomorrow morning.
MTUs will also be visiting towns and villages around the region in the coming days with more details expected to be released in the coming days.
Mr Littlejohn said: "Since April 10 we have seen 210 cases in Moray. More than half of those have come in the last eight days alone. This is a rapidly accelerating situation.
"Test positivity in Moray is at 3.2% - across Scotland that figure is close to just 1% - and the R-rate in Moray is at 1.8, so every person in Moray that becomes infected is, on average, passing it on to two other people.
"Analytics have shown us many people in the region have returned to their workplaces, rather than working from home. It remains the advice people should work from home where possible and we really need people to do that, where they can."
The health board's asking the public with any symptoms of illness to isolate and book a test as well as those without symptoms being asked to undergo asymptomatic testing.
For more information on testing in Moray or to book a test visit moray.gov.uk/Covid19.