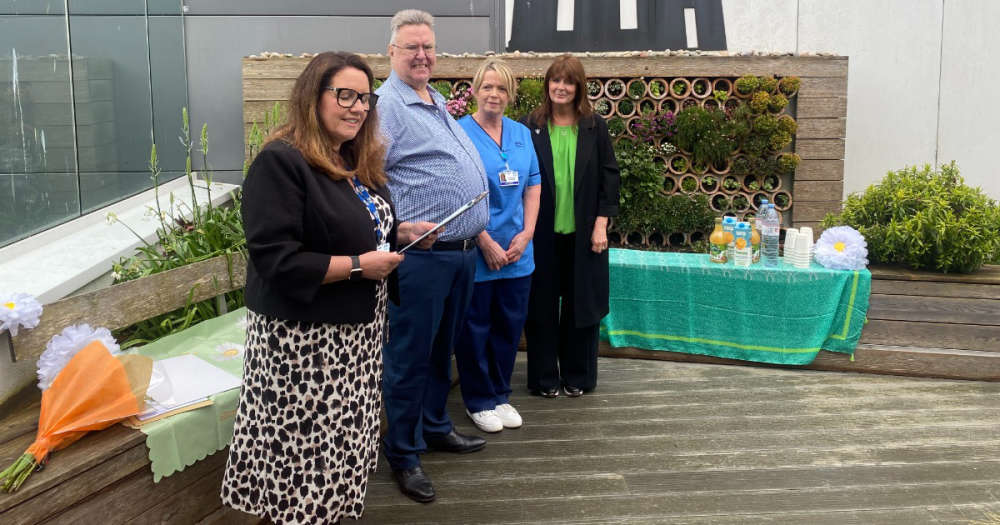 She's became the first nurse in Scotland to receive a DAISY award nomination, and it's all down to her compassion, support and just 'doing her job'.

Pauline Keith's been honoured with the gong after she was put forward by lead prosthesis nurse Elaine Breen.

Elaine was keen to share her family's own story and put Pauline forward as one of the first nominees after hearing about the DAISY awards.

She said: "In September 2022 our world was suddenly changed into a battle for survival when my 60-year-old husband, Kenny, suffered a perforated gallbladder and sepsis.

"Although we are eternally grateful to everyone involved in his care, one nurse truly stood out for us.

"Pauline saw beyond the man with all the challenging medical conditions and saw the man he was to us; our rock, the father, the grandfather and husband. She truly was his advocate and her care of myself in those first few days when his life hung by a thread was absolutely outstanding.

"Her clinical care was exceptional but what made Pauline special was her empathy, her understanding towards us and her ability to make me feel that if I left the High Dependency Unit my husband would be safe. "When he was wheeled away for surgery and my resolve to be strong crumbled, Pauline said 'I'm so sorry this is happening to you' and she hugged me while I cried.

"The level of compassion Pauline showed us is what made me feel that she deserves this award. Her inner self shines and supports people in their darkest times."

DAISY stands for Diseases Attacking the Immune System, and was formed in 1999 in memory of J.Patrick Barnes.

Pauline was shocked when she heard she news, and she felt she was just "doing her job".

She added: "I'm just overwhelmed and happy. I honestly couldn't believe it when I read into what it was. I'm sure lots of teams will enjoy celebrating the impact they have had on people's lives as the awards programme gets going."

Patients, carers or family members can nominate a nurse or midwife for a DAISY Award or anyone who has experience or observed extraordinary compassionate care being provided.

To nominate someone, you can do so here: https://www.nhsgrampian.org/DAISY.