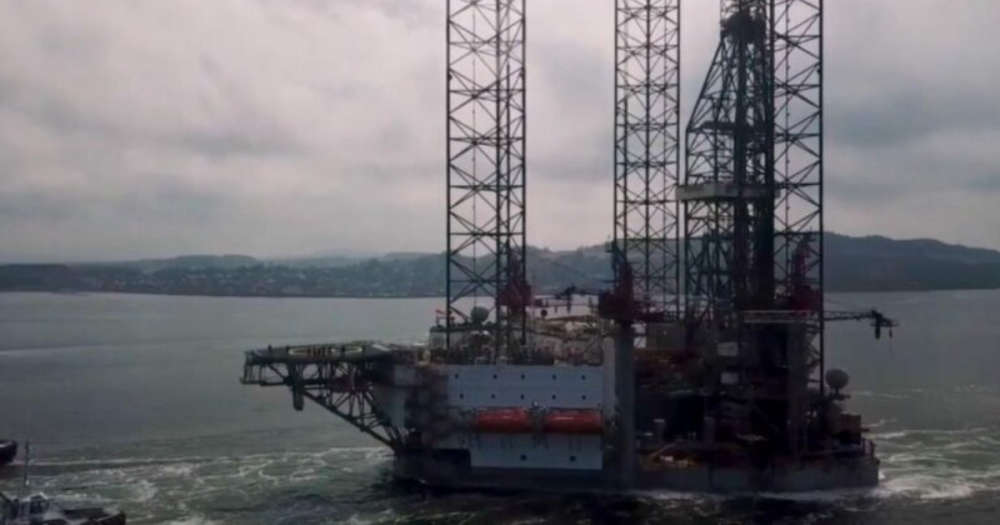 A man who's been missing from a north-sea oil rig's been named as Welshman Jason Thomas.
A major search was launched on Sunday January 22nd after it was alleged he fell overboard from the Valaris 121 platform.
A mutli-operational search was launched around 100 miles south-east of the Aberdeen coast but was stood down around 7am the following morning.
The rig was then towed to Dundee to allow officers to board the rig to carry out an investigation.
A police statement read: "Officers in North East Division are continuing to carry out inquiries after a 50-year-old man was reported missing from an oil rig in the North Sea on Sunday, 22 January.
"Around 9.20pm, officers received a report that Jason Thomas, from Wales, was missing from the rig which was under tow
"Officers liaised with a number of partner agencies including the rig's operator and the Maritime and Coastguard Agency during their searches, which were later stood down.
"Officers were able to board the rig on Sunday, 29 January to carry out inquiries.
"They are liaising with partner agencies including the Health and Safety Executive, and the rig operator, to gather any information that may assist them in establishing the circumstances leading up to Jason being reported missing."
The investigation is ongoing.