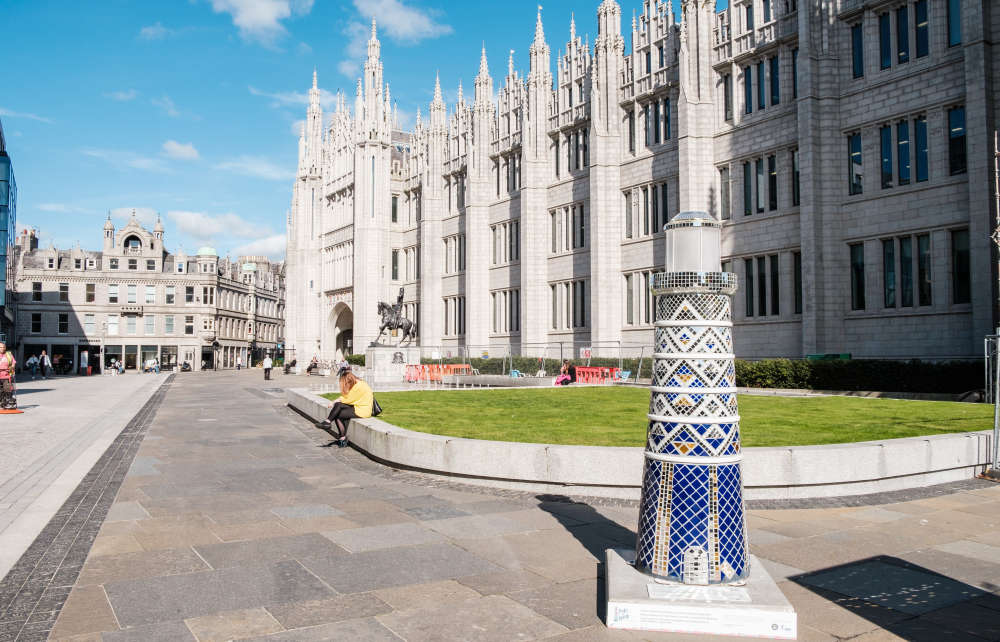 The trail, in support of Clan Cancer Support, is being on the move ahead of an auction.
The 140 lighthouses that made up the lighthouse trail are on the move to a new, temporary home.
They are going to Bridge of Don, where they'll be together for a farewell weekend before being auctioned off to raise money for Clan Cancer Support.
The trail was designed to draw people to explore not only Aberdeen, but across North East and beyond, to see large and small lighthouses designed by some of the UK's most talented artists.
Fiona Fernie, Clan's Head of Income Generation and Business Development and Project Director for Light the North, said: "Over the past 9-weeks we have been so proud to see how the people of the north-east have taken the 'Light the North' lighthouse trail to their hearts.

"For many it has become an evening or weekend activity to explore, hunt down and collect these amazing sculptures via the app. Some people have tasked themselves with collecting all 140, which is an incredible feat and will have seen them travel hundreds of collective miles to ensure that every lighthouse was accounted for."
Fiona continues: "We have to take a moment to thank our logistic partners Colin Lawson Transport as well as Northwards who are helping us transport the large lighthouses from the islands back to Aberdeen and NorthLink Ferries who are helping us transport the little lighthouses from the islands back to Aberdeen.

"Also, to Shore Porters, our amazing team of volunteers and our staff who will be out and about helping to bring all the sculptures back safely. And finally, to those who have provided a location or been a 'little light' venue host, thank you for being fully immersed in this colourful, exciting trail across the country, in partnership with Wild In Art."
"We are really looking forward to seeing all of the sculptures in formation at the Parade Square within the Gordon Barracks later this month and can't wait to see where these very special sculptures will end their journey at the auction on the 1st November."