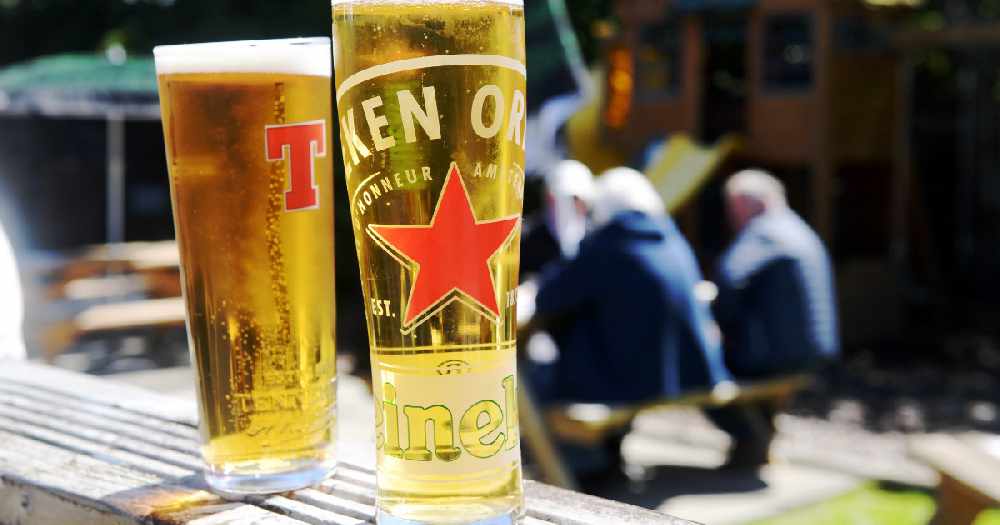 Business groups in the north-east have been responding to the announcement on plans to ease Scotland's coronavirus lockdown.
The first minister hopes to be able to allow retail, hospitality, gyms and hairdressers to start operating again some time after April 26.
Some other forms of non-essential retail - like click and collect - may be allowed to resume earlier in the month.
No specific plans have been set out for other sectors, but the country would return to a levels system like the one seen before Christmas, with restrictions applied depending on local data.
Nicola Sturgeon says it is right to take a cautious approach, but she has faced criticism for a lack of certainty around some of her plans.
In a statement, Russell Borthwick - chief executive of Aberdeen and Grampian Chamber of Commerce - branded it "Groundhog Day".
He said: "Effectively we were all told today that large swathes of the economy will remain closed for a further two months, as though it doesn't really matter.
"The phrase 'data and not date driven' is certainly true in respect of the fact that detail on dates was indeed vague. It is also glib and disrespectful to business. Exactly what data is being used to justify these measures?
"Certainly not the Labour market overview by the ONS which tells us that three quarters of a million less people in the UK are on payroll than a year ago and job vacancies are down by over a quarter.
"Not the Centre for Economic Performance report that suggested that up to 900,000 SMEs, accounting for 2.5 million jobs, are at risk of imminent closure across our regions and nations in the first few months of this year.
"Neither the PACE data which shows us that over a third of the 30,000 people currently recorded under this scheme as facing redundancy in Scotland are in the Aberdeen city and Aberdeenshire areas.
"And not the vaccination levels or infection rates either. We already have a third of all adults including many of the most vulnerable groups in Scotland 'jagged' with all over 50s being done by the end of April.
"We know that this virus has predominantly affected the over 60s most seriously and that efficacy levels after a single dose are higher than hoped. Currently Aberdeen City has just 26.7 cases per 100,000 population. In Aberdeenshire it's 31.8. Only the Northern Isles are lower.
"This chamber had called for a return to regional measures at local authority area level so we should be happy with what we just heard, right? Wrong.
"Even with case figures at this low level today, these variations don't kick in until April 26 when level 3 restrictions will apply. Previously, such numbers would have suggested moving from level two to one."
He has urged members of the Scottish Government to appear in front of the chamber to discuss the measures.
But he described news of transitional support for businesses in the reopening phase "a smidgeon of good news".
Meanwhile the owner of Aberdeen Airports is also calling for more support from the Scottish Government.
Derek Provan, chief executive of AGS Airports, said: "Yesterday the prime minister provided a clear framework for the safe restart of international aviation.
"Today the first minister provided a clear message the aviation industry is not a priority for the Scottish Government. We received no plan or framework against which we can start plotting any form of recovery.
"This sends a very worrying signal to our airports, our airlines and the thousands of staff our sector supports. We find ourselves in a position where airports and airlines in England can start planning to safely reopen in time for the summer, yet in Scotland we are left with more questions than answers.
"It is now two weeks since the Scottish Government committed to setting up an aviation working group and it has still to meet. This lack of meaningful engagement cannot continue."
Elsewhere, the Rt Rev Dr Martin Fair, moderator of the General Assembly of the Church of Scotland, said: "We note the first ninister's comments about the possibility of church buildings being allowed to open for Easter and acknowledge that many people will be delighted to see light at the end of the tunnel.
"Christians are Easter people and we live with hope in all circumstances - hope that has sustained us through this last year.
"The announcement in the Scottish Parliament today is a good beginning to a return to normality and we look forward to further progress in the easing of restrictions.
"However, individual congregations will proceed cautiously according to their own circumstances and will only re-open buildings when it's safe for them to do so."
Ms Sturgeon said: "I know how hard current restrictions are after 11 long months of this pandemic, however they are working and we can now see our way out of them.
"We are in a far better position now than at the start of January and these measures are initial steps on a slow, but hopefully steady, route back to much greater normality.
"Our intent remains to suppress the virus to the lowest possible level and keep it there, while we strive to return to a more normal life for as many people as possible.
"At the moment, and for a bit longer, we need to rely very heavily on restrictions to suppress the virus. This is essential when the virus is so transmissible, and when case numbers are still quite high.
"In time though - once the vast majority of the adult population has received at least one dose of the vaccine - we hope that vaccination will become our main tool for suppressing the virus.
"The strategic framework is deliberately cautious at this stage but in the coming weeks, if the data allows and positive trends continue, we will seek to accelerate the easing of restrictions."