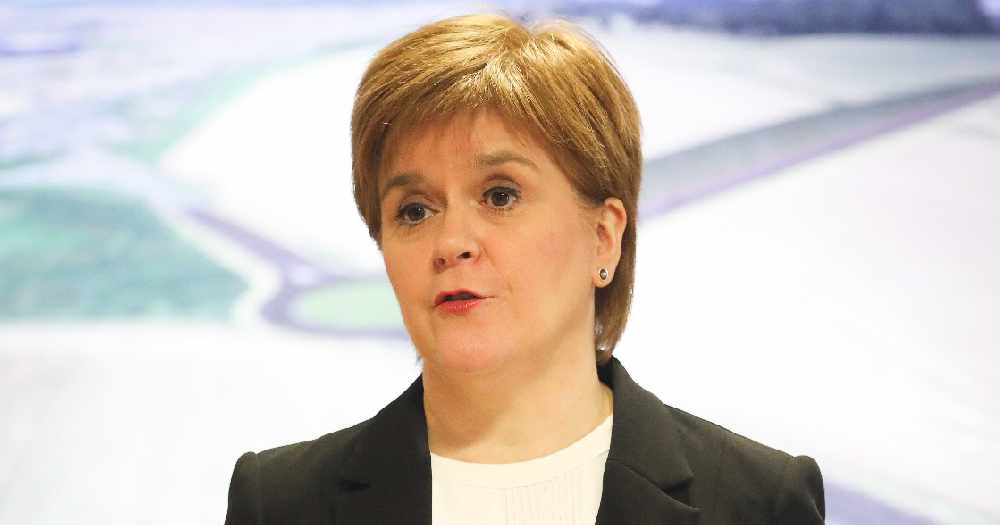 The first minister has issued a warning to hospitality firms - after reports that some are breaching coronavirus rules.
Nicola Sturgeon was speaking at her daily briefing, where she announced Scotland has now gone 12 days without the death of a Covid-19 patient.
Since yesterday, just 0.1% of tests - or four in total - have come back as positive.
Ms Sturgeon says she is concerned to hear that some businesses are not following the guidance.
She said: "There's been a lot of hard work by businesses and staff across the country to make their premises safe for visitors.
"However, although the majority of businesses are following the rules, we do know anecdotally of some instances of guidance being breached; of seating areas perhaps not being cleaned thoroughly between customers, of staff not wearing face coverings and of contact details for Test and Protect not being taken.
"The guidance for hospitality is on the Scottish Government website, so businesses do know what to do, and you as customers know what to expect. If you are not aware of that, you can go and read that.
"In response to the industry, the Scottish Government and hospitality associations have now produced an updated set of questions and answers, responding to questions that businesses have raised.
"These were widely shared yesterday across industry association networks and they deal with everything from queuing arrangements for customers, to the mitigations that need to be in place to allow for one-metre distancing."
She added: "If we do start to see outbreaks linked to the hospitality sector, we would need to take action, and that could include closing premises down again - nobody wants to see that happen.
"I want to send a message to everyone in the sector today that these guidelines are not just for the first few weeks, they must become the norm, and you cannot allow standards to slip."
Meanwhile the first minister had a further warning for would-be holidaymakers, after travel restrictions were reimposed on Spain at the weekend - just three days after they had been lifted.
Ms Sturgeon says she is increasingly concerned about reports of growing numbers of cases in various European countries - and restrictions may be imposed on travel from any country at any time.
She has urged people heading overseas not to "assume" the rules will be the same when they return, adding that the safest thing to do is stay in Scotland.