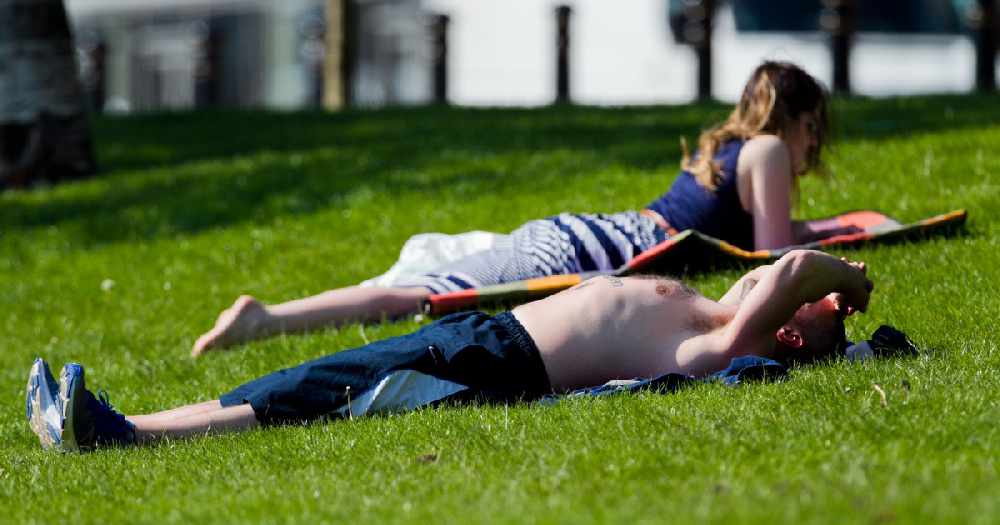 Sunbathing in public places is among the activities being allowed from tomorrow
The first minister has confirmed that the first stage of easing lockdown in Scotland will get under way tomorrow.
It is the beginning of four stages of removing restrictions which have been in place for more than two months.
The new rules mean people will be allowed to meet one other household at a time - in small numbers - outdoors, as long as they maintain social distancing by staying at least two metres apart.
It also means unlimited amounts of exercise per day, and the public will be permitted to travel before going running, walking or sunbathing - though the Scottish Government is encouraging people to only go a short distance from their homes.
Garden centres will be allowed to reopen, along with golf courses and tennis courts, while other outdoor pursuits like fishing can also get back under way - household recycling facilities will also be able to resume operation.
Some outdoor work, like agriculture and forestry, can also resume, with social distancing measures in place, while drive thru outlets will no longer be recommended to shut.
The measures will be reviewed in three weeks, but there is no guarantee that the second phase of easing lockdown will be introduced at that point - with Nicola Sturgeon refusing to put a timescale on it.
At today's daily briefing, Ms Sturgeon said: "The only reason we can make any changes today is that we've made progress in suppressing this virus and that is entirely down to the sacrifices that all of you have made.
"We now have reasonable confidence that the R number (the rate of infection) has been below one for a period of three weeks. Modelling also shows that the prevalence of the virus is reducing. The number of patients in intensive care has also fallen by 80% since the peak and the number of new hospital admissions has fallen by more than 80%.
"This evidence has allowed the Scottish Government to conclude that we can now move into phase one of our four phase route map out of lockdown."
The first minister also announced a number of new rules which are due to come into force next week.
From Monday, 1 June, teachers will be able to enter schools to begin preparations for them re-opening in August.
And from Wednesday, 3 June, the number of childcare spaces will be increased to allow for the children of those who rely on the service the most, including vulnerable people and key workers.
Ms Sturgeon also gave an update on the new test protect system which has been rolled out in Scotland today.
She said "We're now asking any person who has symptoms of Covid-19 to take immediate steps to book a test. Don't wait to see if you feel better before booking a test and, apart from going to the test, you and everyone in your household should self-isolate.
"If you are contacted by test and protect to say you've been in contact with someone who has tested positive, please follow the advice to self-isolate for 14 days.
"Test and protect will be a crucial part of our efforts to control this virus in the weeks ahead but it cannot do it on its own. The decisions that all of us make about staying 2m apart, washing our hands and wearing face coverings in enclosed space matter just as much and, in many ways, they will matter even more as we start to slowly relax these lockdown rules."
Specific guidance about the changes to lockdown measures can be found on the Scottish Government website.