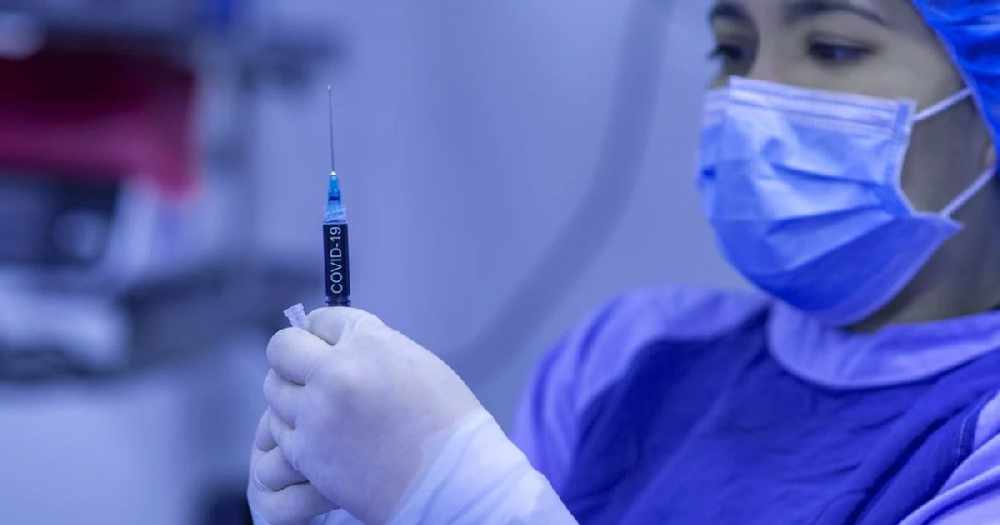 Scotland's health secretary Jeane Freeman says she expects the first coronavirus vaccine to be delivered to Scotland next month - if it gains approval.
The health secretary has set out plans for distributing the jab to the Scottish Parliament.
The key points were:
First delivery of vaccines expected to Scotland in December
Hopes there will be more than one vaccine available heading into 2021
From December to February, frontline health and social care staff, older residents in care homes, staff in care homes, everyone aged 80 and over, unpaid carers and personal assistants, and those delivering the vaccination programme will receive the vaccine
The next wave will focus on those at additional clinical risk and aged over 65, then the wider population
Those involved in the first wave will be contacted in December and January, either by mail or through employers, with information on getting the vaccine
Fixed and mobile vaccination sites will be used
More than2,000 staff will be required to help deliver the jab to about one million people by January
The military will be involved in helping organise "one of the biggest civilian logistical challenges in our lifetime"
The health secretary says there are still lots of details to establish about vaccines - such as which ones will be approved and their level of effectiveness
But she says the jab will be safe - adding: "Please go for the vaccine, it offers a level of protection we don't have through any other means"
Ms Freeman told parliament: "From December we expect to see the first delivery of vaccines to Scotland. We are planning on the basis both that the Joint Committee on Vaccination and Immunisation (JCVI) are able to review the clinical evidence and provide Governments with a recommendation, and that the vaccine receives a license.
"As I've said, we're hopeful that over the coming weeks into 2021, we will have more than one vaccine available to us, so that we can, with minimum delay, vaccinate as many people as possible, as quickly as possible.
"But I need to be clear that there are a number of challenges and at this point, unknowns, to our delivery programme, which we hope, will in full take from December to spring next year to complete.
"The first of those is, clearly, the start date. We're ready for December, but the first vaccine available has to be approved and supplies have to arrive. Thereafter, we need to see more vaccines become available and to understand the delivery schedules for each.
"The Pfizer vaccine has specific requirements in terms of transportation, storage and accessibility for use in certain settings. Other vaccines will have their own requirements – they may be similar to Pfizer, they may be different. It will be important to understand those differences to inform clinical advice about deployment. Our national plan has to be able to adapt to accommodate where there are different requirements.
"A vaccine must be used in a way that ensures those most in need of protection receive that protection first, so our planning will be informed by the independent scientific and clinical advice from the JCVI.
"The JCVI has already offered interim advice on prioritisation, which we've used in our planning for the early but limited vaccine supply we expect.
"In the first wave of our plan – from December through to February, we will vaccinate frontline health and social care staff, older residents in care homes, care home staff, all those aged 80 and over, unpaid carers and personal assistants, and those who will be delivering the vaccination programme.
"The current interim advice from the JCVI is that we then work through those aged over 65 and those under 65 who are at an additional clinical risk, and we then move to the wider population.
"I want to be clear that this is a national vaccination programme, which sets out clearly the parameters within which our NHS Boards will lead local delivery.
"So nationally we will set out the policy direction; we will set out the delivery framework accompanied by information for those at the frontline; we will develop and deploy a national workforce model; provide national training national training; undertake procurement and logistics; provide national information and advice; tools to record data about vaccinations, so that they are there on peoples' medical records; and from Phase 2, a national booking service
"NHS boards will then lead local delivery, identifying acceptable and accessible locations, both for mass vaccination and for local access.
"Taking account of their population and geography, they will undertake recruitment and deployment of staff, and the management of local vaccination clinics.
"Over the coming weeks and months we will be sending out information to everyone across Scotland explaining what the vaccine is, how we are prioritising who gets the vaccine, what to expect when you are vaccinated, and so on.
"For those in the first wave of the programme, you will be contacted during December and January, either by mail, or for health and social care workers by your employer, and you will be told where you will receive your vaccine, how to make an appointment and what you need to know."
She says the military will be involved with logistics, and more than 2,000 staff members will be needed to deliver the programme by the end of January.
But Ms Freeman says there are also still some unknowns.
She added: "We do not yet have information about all the vaccine characteristics – for instance we don't yet know whether the Pfizer vaccine will be approved for transportation, beyond the ultra-cold temperature currently used in order to allow us to vaccinate in multiple smaller locations, like GP practices and care homes.
"Although we have some welcome news on the efficacy of the vaccine from the trials, we don't know if this vaccine, the Pfizer vaccine, will stop you getting the virus, stop you passing the virus on, or prevent it from causing serious harm.
"And it may take many months before we fully understand the level of protection on transmission and the impact on reducing the severity of the illness caused by the virus.
"We know that the first vaccines will require two doses, three to four weeks apart. It's possible that further booster doses, and even an annual programme might be required, given we do not know how long any protection will last.
"For now, the important thing is that when we start to deliver these first vaccines, it will be on the basis that they offer some form of protection, even if we don't at this stage, know exactly how much protection that is.
"And it will be safe. So when we get in touch with you, please go for the vaccine. It offers you a level of protection we don't have through any other means.
"If you're not in the first group called, please be patient. I know you will understand how important it is that we protect first those most vulnerable to serious illness and death."