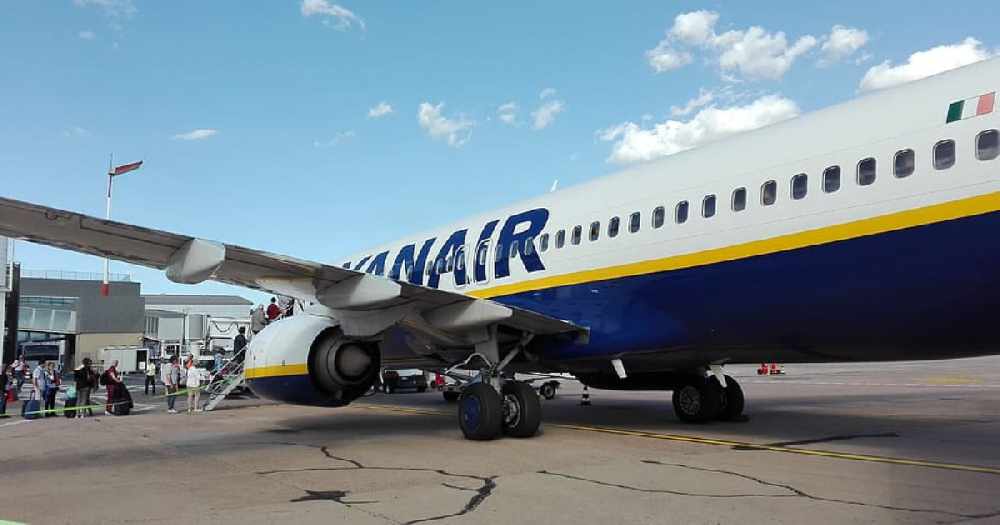 About 1,400 checks have been carried out on people who have travelled to Scotland from restricted countries, we can reveal today.
The figure covers the period from July 5 up to last week.
Anyone coming back from a number of destinations worldwide needs to self-isolate for 14 days.
Spain was removed from that restricted list on Thursday - but was added again at midnight yesterday after a rise in coronavirus cases there.
The UK Government is now advising against all but essential travel to the Canary and Balearic Islands, as well as mainland Spain.
Justice Secretary Humza Yousaf told Original 106 that when he spoke to Police Scotland recently, there had not been any fines handed out for people refusing to comply with the rules.
He said: "There had been a number of call-outs... but they were very, very low in number, considering the number of people that have travelled back into the country.
"That to me would suggest that there is a good level, I would hope, of compliance for these measures."
Mr Yousaf explained the process for checking whether people were sticking to the rules.
He said: "Everybody, regardless of whether you're coming from a country that's exempt or non-exempt from the quarantine rules, you have to fill out the passenger locator form.
"It will have your details, which include where you've been, but also your final destination upon arrival back to Scotland.
"If there's anybody who chooses not to fill out that form, and Border Force come to know of it, they can impose a financial penalty - a fixed penalty.
"Public Health Scotland will be calling a sample of those who arrive back, giving public health advice, but ultimately we know that if you do not self-isolate for the 14 days, then Police Scotland could take enforcement action.
"We would always do that as a last resort, we would engage with people and encourage them to follow the rules of course, but ultimately if they had to, they could sanction you with a fixed penalty notice."
Meanwhile, following reports at the weekend that the Australian state of Victoria was struggling to deal with a second wave of the virus, Mr Yousaf says they will consider whether travel from Down Under should also be restricted.
Currently, anyone coming to Scotland from the country does not have to self-isolate.
He said: "We'll look at those reports quite seriously and be asking the Australian government what measures they're putting in place to control those regional outbreaks.
"We would look at the point prevalence data, but we would also look at the Public Health England assessment, so we take that day to day, week to week as that comes in.
"But what I would say, regardless of any country that's on the exempt list, I would always say there is a risk or a chance of that country being non-exempt from quarantine if the data changes, so we will keep a close eye on each and every country."
Mr Yousaf said he did not have a "crystal ball" and so was unable to predict a rise in cases in Spain when the restrictions were removed last week.
But he vowed to "reflect" on the Scottish Government's decision-making.
He also said he would consider whether they should be taking a more cautious approach to removing or adding restrictions, after calls from the operator of Aberdeen Airport for leaders to end the uncertainty being created around travel abroad.