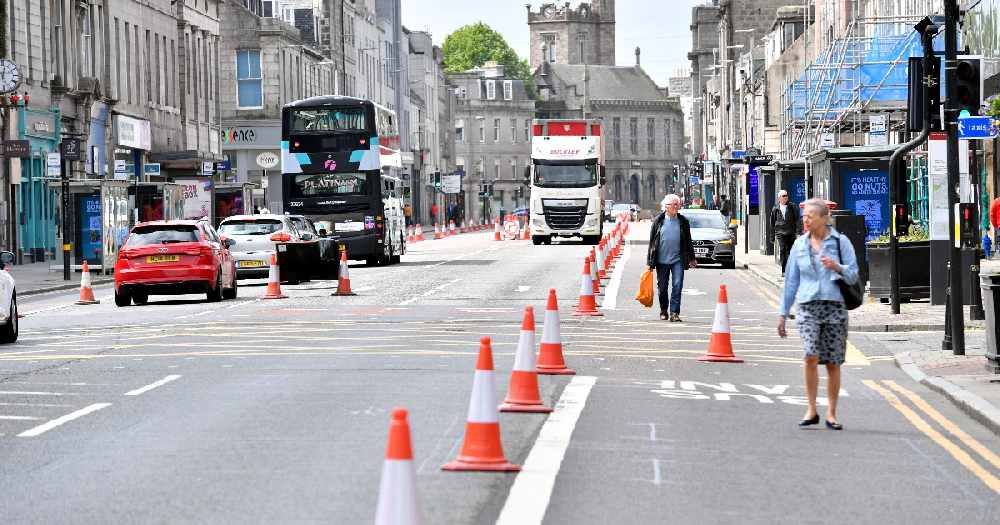 Aberdeen City Council says dozens of firms have already inquired about installing outdoor seating areas in temporary pedestrian spaces which are being created in the city centre.
Measures are being introduced to areas including Union Street to allow people to walk, cycle and queue for buses - as well as visit bars, shops and restaurants - while adhering to physical distancing guidelines.
The local authority says venues can fast-track through the usual process of applying for an outdoor seating area - which can open on July 6, once licences have been approved.
About 40 businesses have so far made inquiries about aspects of the outdoor eating area scheme, with about 20 putting applications forward for occasional licences. Most of them are in the city centre and Rosemount areas.
Councillor Sandra Macdonald, the council's transport spokesperson, said: "It's great that so many businesses have come forward and asked about installing an outdoor area and most of them said they're working on their application.
"People will be able to walk around, queue for shops and eateries, and eat and drink in outdoor areas safely around Aberdeen city centre away from traffic which in turn will help the social and economic recovery of the city.
"We've been carrying out these works now so when the lockdown eases in the next phases, people returning to the city centre shops, restaurants and bars will be able to physically distance straight away.
"There is similar work being carried out in towns and cities across Scotland as part of a concerted effort to reduce transmission of Covid-19."