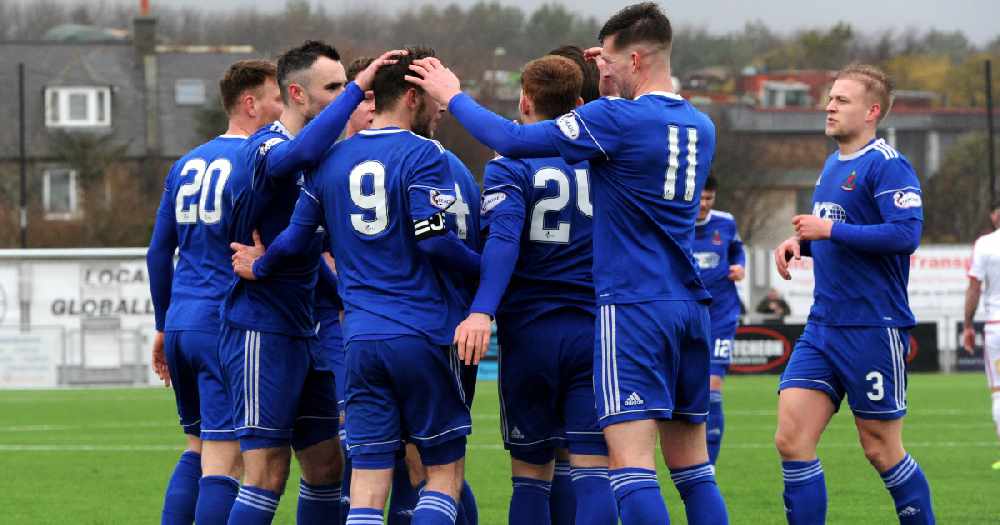 Cove Rangers will officially play in League One this season, after an SFA panel threw out a legal bid from Hearts and Partick Thistle challenging their relegations.
An arbitration panel has unanimously rejected the joint bid, which both clubs called "unfair" because the football season was halted early due to the coronavirus outbreak.
The judgment means that the Balmoral Park club, as well as Dundee United and Raith Rovers, have had their promotions confirmed after a period of uncertainty.
On their website, Cove said they welcomed the decision from the tribunal, saying they "can now start planning with certainty and look forward to an exciting new experience for the club".
SPFL Chairman Murdoch MacLennan said: "The formation of this SFA Arbitration Panel was an important step for Scottish football and one which enabled a minutely detailed examination of the entire process of 'calling the season'.
"Directors and officials from the SPFL co-operated with the panel to the fullest possible extent, during which they were subjected to forensic examination by QCs, all under the scrutiny of a senator of the College of Justice and two experienced sheriffs.
"No one should be under any illusion about the rigorous and challenging nature of this process. I would fully expect all those involved to agree that no stone was left unturned, no allegation left unanswered.
"Every aspect of the various arguments put forward by both Heart of Midlothian and Partick Thistle was examined minutely, with full access to all relevant documents, records, emails and telephone logs.
"The panel heard from many witnesses, including senior figures from across our game and three members of the SPFL executive team. Thousands of pages of evidence were considered.
"It is regrettable that the league had to be concluded in the way that it was. However, despite calls to the contrary from some parties, subsequent events, including the virtual shutdown of our entire country for months, confirm that there was no viable alternative.
"With contact training only being allowed to resume on June 29, it was simply impossible for games to be played or for season 2019/20 to continue."
SPFL chief executive Neil Doncaster said: "This is a clear, comprehensive and unanimous decision.
"I am absolutely delighted that our approach has been vindicated throughout, following an intense period of legal scrutiny and review.
"It has been a very demanding process, but I had complete confidence in the actions and decisions of the SPFL board and the SPFL executive team."