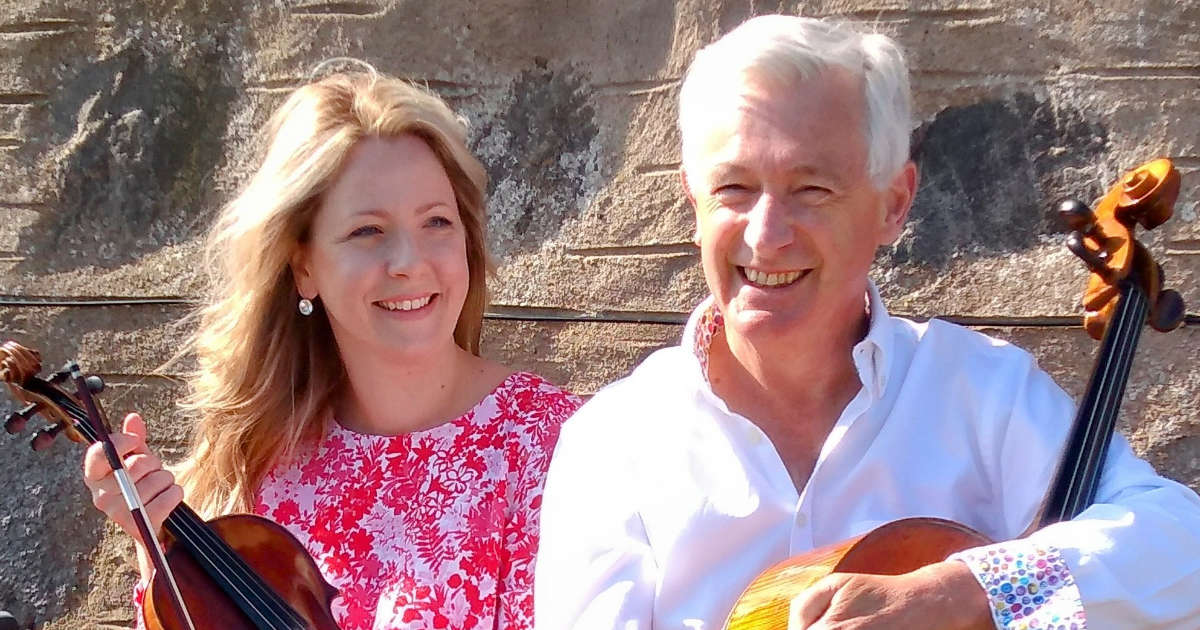 (l-r) Ukrainian violinist and member of the Aberdeenshire Instrumental Music Service Nataliia Naismith and Conductor of Aberdeen City Orchestra, Gareth John.
Aberdeenshire Instrumental Music Service is holding a special concert to raise money to support the humanitarian crisis in Ukraine.
They say it will be 'especially poignant' for violinist and member Nataliia Naismith who is from Ukraine and has been living in Fraserburgh for around eight years.
Nataliia said: "For me it means a lot organising this concert - well, I'm not organising it myself, I've got all this help - to bring awareness of what's happening in Ukraine.
"I would like musicians and people of Aberdeenshire, because it's not just Fraserburgh, to show support to my country. My people."
Nataliia's mother is still living in a village not far from the capital Kyiv. She also has relations in the Ukrainian fire service who, along with their young children, have fled their homeland.
"What my mum was saying to me, the first 40 days, they'd been running to the bomb shelter every single time. But after a month and a half, she says 'I can't do it any longer, I cannot. It doesn't matter where the bombs will drop on me, in the shelter or in my house'.
"Or when she's going shopping, and the sirens start, what do you do? You keep going. And that's what the whole nation is doing, they just keep going. They cannot stop. They're fighting until they win. And they need support."
Justin Brook, Aberdeenshire Council's Music Development Manager, said: "Determined to make a difference, Nataliia has asked her fellow professional musicians to join her in giving a concert to raise funds to support her fellow Ukrainians severely affected by the war and deprived of everything we take for granted here in Scotland.
"The response from her colleagues has been overwhelming and an international group of musicians will unite in solidarity with those affected by conflict in Ukraine."
The musicians at Aberdeenshire Instrumental Music Service have played with many major orchestras in the UK and abroad, and include the Aurora Quartet and soprano soloist, Amy Strachan. They will be directed by the conductor of Aberdeen City Orchestra, Gareth John.
The event will take place at Fraserburgh South Church on Saturday, 7 May at 7:30pm. Tickets are £10 and are available to buy at the door or from Maitland's Furniture & Homestore, Peartree Coffee House & Bistro and R&S Dyga's Newsagent. All proceeds are to be donated to the National Bank of Ukraine Humanitarian Appeal.