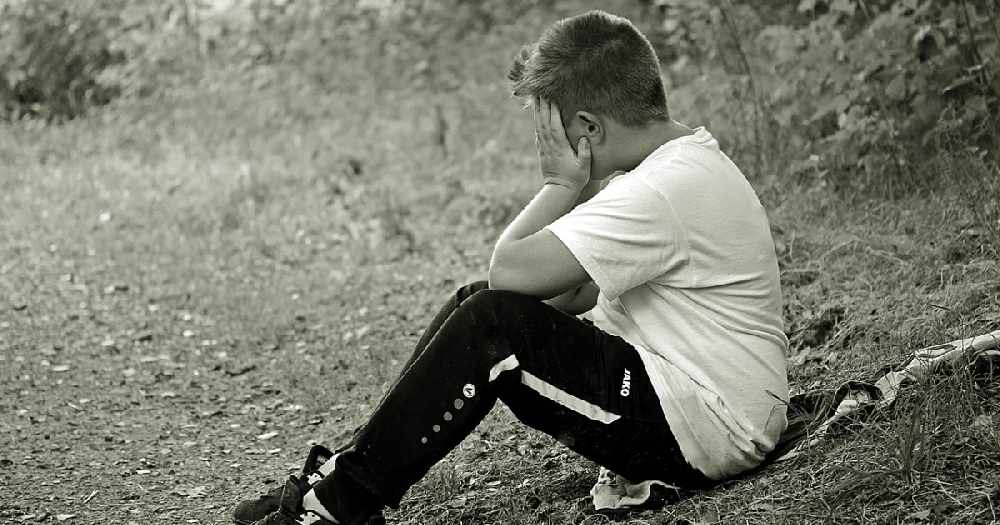 Child poverty has risen across the north-east since the middle of the last decade, according to new research published today by the End Child Poverty coalition.
Data shows that the number of children living in poverty - once housing costs are taken into account - rose by 2.3% in Aberdeen, from 19.2% to 21.5%, between 2014/15 and 2018/19.
That equates to more than 7,400 children in the city.
In Aberdeenshire the increase was lower - from 15.6% to 16.1% - with 7,938 kids in the region now affected.
The research from Loughborough University shows that, even before the pandemic, as many as one in three youngsters were living in poverty in some areas of Scotland - though boroughs in London and parts of Birmingham are highest in the UK.
Campaigners are urging UK ministers to set out a plan to use Westminster powers to tackle child poverty across the UK, and are asking the Holyrood government to build on the Scottish child poverty delivery plan already in place.
The report is based on data published by the Department for Work and Pensions in March 2020, and on estimates of the effect of housing costs on poverty rates produced by the Centre for Research in Social Policy at Loughborough University, based on survey evidence.
John Dickie, speaking on behalf of members of End Child Poverty in Scotland, said: "The Prime Minister must urgently face up to the true extent of child poverty across the UK rather than resorting to his own inaccurate statistics.
"An ambitious plan to put this shameful situation right would be transformational for millions of children in Scotland and across the UK.
"As a matter of urgency we are calling on the chancellor not to go ahead with planned cuts to Universal Credit which would see families lose out on £1,000 a year. Given today's data, this cut is unconscionable.
"Here in Scotland the Holyrood government's child poverty delivery plan and prioritisation of the new Scottish child payment are hugely welcome.
"But these new figures highlight the importance of keeping housing costs affordable, the importance of reviewing the value of the Scottish child payment and the urgent need to use existing payment mechanisms, like local authority school clothing grants, to provide extra financial support to families right now."
A spokesperson for the DWP said: "There are 100,000 fewer children living in absolute poverty than in 2009/10 and making sure every child gets the best start in life is central to our efforts to level up opportunity across the country.
"We have already taken significant steps to do this by raising the living wage, ending the benefit freeze and injecting more than £9.3 billion into the welfare system to help those in most need."
A Scottish Government spokesperson said: "Scotland is the only part of the UK tackling child poverty head on, by prioritising the introduction of our brand new Scottish Child Payment.
"This benefit of £10 per week per eligible child under six will open for applications in November with payments beginning in February.
"The Scottish Child Payment together with Best Start Grant and Best Start Foods will provide over £5,200 of financial support for families by the time their first child turns six. For second and subsequent children this will provide over £4,900.
"As part of our £350 million community funding package to support those most in need during the pandemic, we have invested over £120m in supporting people with food, including ensuring free school meal provision over the summer, and increased support for housing. In addition we paid carers in receipt of carer's allowance a further supplement this year.
"And since 2007 have delivered almost 96,000 affordable homes and have outlined plans to invest over £2.8bn in capital, over five years, to deliver more affordable and social homes across Scotland.
"We have continually called on the UK Government to reverse welfare cuts which are hitting harder than ever - including the benefit cap, bedroom tax, and two child limit, as well as making fundamental alterations to Universal Credit and maintaining the recent £20 rise which is imperative if we are to stop people being pushed into poverty."
An Aberdeenshire Council spokesperson said: "Councillors reviewed the latest position of the Aberdeenshire Local Child Poverty Action Plan in September this year.
"The plan seeks to tackle this complex issue by addressing the root causes of child poverty and supporting individuals through income maximisation, employability, improving quality of life, helping families manage the impacts of poverty and promoting positive life choices.
"During Challenge Poverty Week, the tackling poverty and inequalities team offered a series of sessions which helped individuals and families access services around employability, finance, food, health and wellbeing, and transportation.
"Although Covid-19 has presented new challenges, we are continuing to develop new programmes and resources for those struggling with poverty."
Aberdeen City Council referred Original 106 to the council's administration leaders - we have approached them for comment.