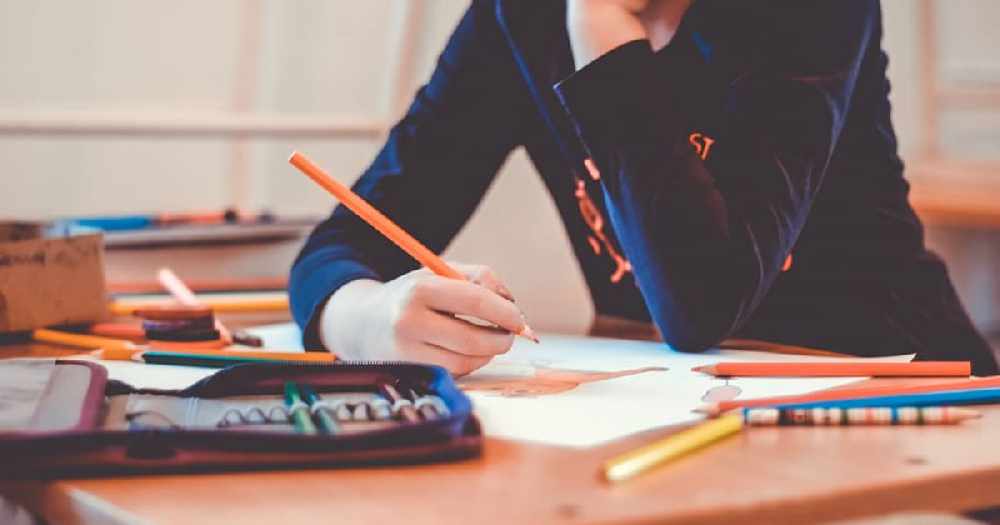 All school pupils in Scotland are to have some in-person teaching from March 15, the first minister has confirmed.
Primary one to three children have already returned full-time to the classroom.
But as of the middle of this month, P4-7 youngsters will also return to schools full-time - ending more than two months of home schooling.
All secondary school students will be given some face-to-face teaching from that date, before they return full-time after the Easter break.
Senior phase students (S4-S6) who are taking national qualifications will have priority for face-to-face lessons in school.
Councils will decide at a local level what the blend of in-person and home schooling looks like for teenagers.
Nicola Sturgeon gave the update to the Scottish Parliament this afternoon.
She said: "The phased approach to school return is firmly based on the expert advice that we have received.
"It is the best and also the most sustainable and enduring way to get as many children back to school as possible, as safely as possible."
Meanwhile Ms Sturgeon also confirmed that the lifting of some coronavirus restrictions could be brought forward.
She said: "When I update parliament next week I hope to be able to confirm some changes to the level four restrictions.
"Between now and then, and in light of the positive data I will report on today, we will be considering if it might be possible to accelerate the exit from lockdown in any way, consistent of course with the care and caution that we know continues to be necessary."
Ms Sturgeon has previously outlined plans to open some parts of the economy like non-essential retail, hospitality, gyms and hairdressers from April 26 - when it is expected Scotland will return to the levels system.
It emerged earlier that the criteria applied to the levels system will be stricter this year than it was last year.
Just 12 coronavirus cases were confirmed in Grampian yesterday - and the region recorded no further deaths.
Elsewhere the resumption of most lower-league football has also been confirmed.
It will see Leagues 1 and 2, and the Scottish Women's Premier League 1 returning - along with Scottish Cup matches.
But the Highland and Lowland League, SWFPL 2, the East, West and South of Scotland Leagues, junior leagues and North Caledonian League all remain under suspension for now.