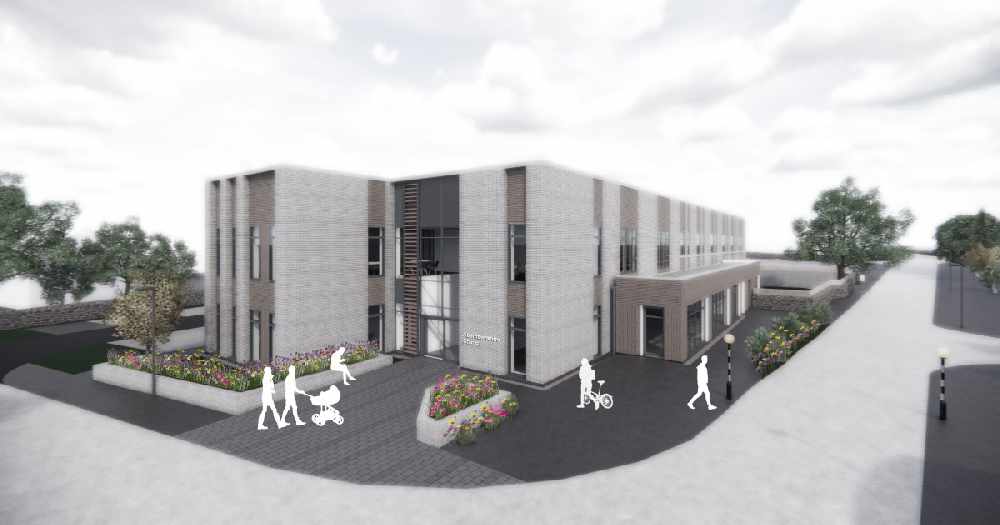 Plans for a new Aberdeenshire Council office and community facilities have been lodged with planners.
The plans would see the new office build on the former site of the Ellon Academy annexe.
They are part of the wider Ellon masterplan and would bring a number of public services together on one site.
Included in the two-storey building plans is the Aberdeenshire Council offices - designed for flexible working - as well as a family resource centre, a new library and a customer service point.
Formartine Area Manager Elaine Brown said: "This project represents the 'civic hub' of the Ellon Masterplan and follows the council's town centre first principles by ensuring the council retains a central presence within Ellon.
"The development would allow us to release a number of leased council buildings and free them up for other uses, such as retail. The building would also benefit from being close to other public services such as Police Scotland and Grampian Fire and Rescue Service.
"The planning process must now be followed before a final decision is made but we hope these plans give the local community a clear indication of what we're trying to achieve."
The application can be found at http://bit.ly/EllonNO21 and comments on the proposals can be submitted until Thursday July 8.