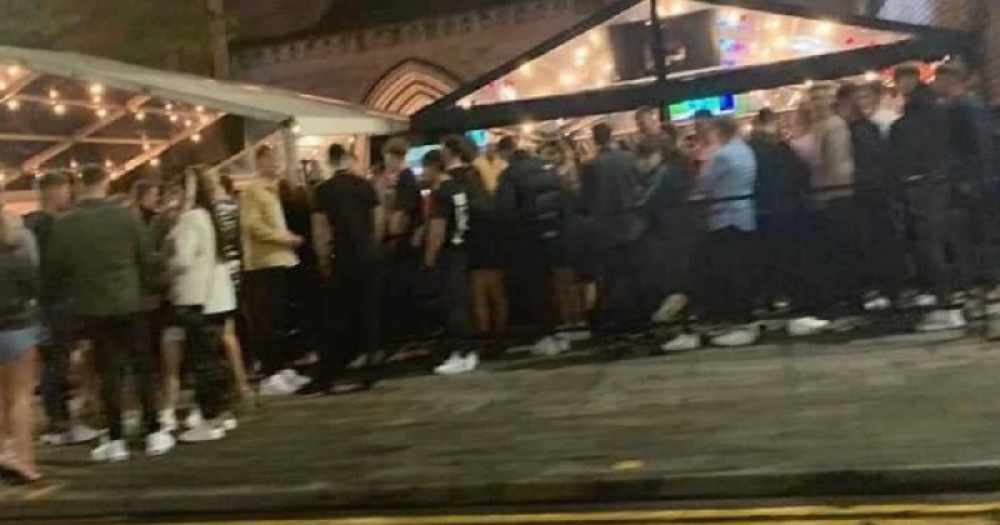 A firm which runs several Aberdeen bars - including one where large crowds were pictured outside - is closing all its outlets until further notice.
Stuart Clarkson, owner and director of PB Devco - which runs Soul Bar - said: "In response to the ongoing Covid-19 situation in Aberdeen, and the rapidly growing number of increased cases being reported in the news, we have made the decision to close Soul and all the PB Devco venues with immediate effect until we feel safe to reopen.
"As soon as we heard someone who had tested positive had visited Soul, we immediately sought advice and followed the guidance of the government, NHS and Track and Trace.
"However, we feel we now need to take the situation into our own hands to help limit the spread of the virus, as these are unprecedented times and things are escalating quickly.
"Unfortunately we do not have all the answers, despite our best efforts to source these. We are still awaiting confirmation on the next steps for our customers who have visited Soul this weekend, however we urge these people to seek their own advice too.
"We all need to work together, as quickly as possible, to protect our city, and as a family-run business local to Aberdeen, we take this very seriously."
First Minister Nicola Sturgeon said images circulated on social media over the weekend, of people gathered in large numbers outside Soul, made her "want to cry".
PB Devco said it had implemented extra safety measures yesterday in response, but admitted it was difficult to deal with customers who refused to follow the rules.
Meanwhile the Hawthorn Bar, where 27 cases have been linked to an outbreak, is shut for a fortnight.
A post on its Facebook page said: "Whilst the situation has been very fast moving we have refrained from making announcements until certain we were relaying correct information.
"The key date in question remains July 26. Customers who were signed-in to our venue on this date should have now been contacted by NHS Grampian as part of the Track and Trace system.
"We provided all information immediately but have since had several approaches from customers asking why they have not been contacted - this is something we cannot answer on behalf of NHS Grampian.
"This virus was brought into our venue and there is zero evidence that we were the first or only venue entered by the positive member(s) of the public. We find solace in knowing our actions have helped prevent further spread of the virus.
"The first minister of Scotland, Nicola Sturgeon, has publicly stated all possible measures were in place in our venue. This has been further confirmed by leading experts as well as Aberdeen City Council officials."
It added: "After having our whole team tested, unfortunately we have come back with two confirmed positive cases. Due to other staff potentially being in close contact, we have made the decision to close our venue for 14 days.
"Our thoughts are with these two team members who have helped massively since reopening post lockdown as well as any customer affected.
"As the author of this post I'd switch places with any of them in a heartbeat. I thank them for their support, admire their courage and wish them a speedy recovery.
"I would also like to give a massive vote of thanks to the rest of The Adams team. It's been incredibly tough on them all and we look forward to better days ahead.
"We are incredibly grateful for the support received from the general public in Aberdeen. We hope everyone remains safe and sensible when in public, adhering to government advice at all times following measures put in place to keep us all safe."