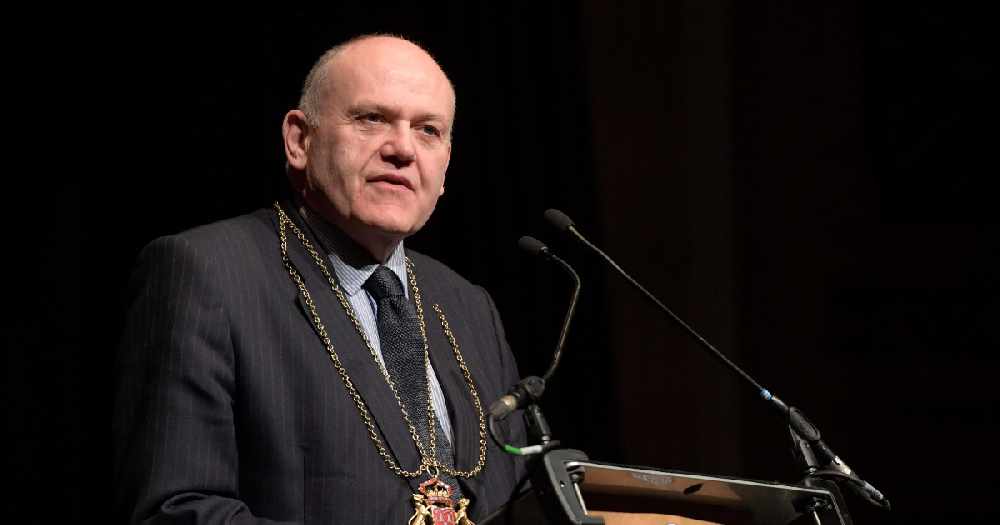 The first 24 charities set to receive a total of £161,596 from the Lord Provost's Charitable Trust Aberdeen Covid-19 Hardship Fund have been revealed today.
The fund aims to help citizens experiencing severe financial hardship due to the pandemic in Aberdeen and, since its launch at the start of the month, has raised more than £189,000 in donations, including £100,000 from Aberdeen City Council via the Common Good Fund.
There were 51 applications in total for the first round of funding. The successful charities are as follows:
| | |
| --- | --- |
| Name of charity | Amount to receive in £s |
| CALICO (Cancer and Leukaemia in Children Orientated) | 2,000.00 |
| Nepalese Himalayan Association Scotland | 5,400.00 |
| St Machar Parent Support Project | 8,400.00 |
| AberNecessities | 6,692.00 |
| Printfield Community Project | 2,500.00 |
| Denis Law Legacy Trust | 2,400.00 |
| Alcohol & Drugs Action | 3,000.00 |
| Aberdeen FC Community Trust | 35,000.00 |
| The ARCHIE Foundation | 10,000.00 |
| Fersands & Fountain Community Project | 2,000.00 |
| Community Food Initiatives North East (CFINE) | 15,000.00 |
| Team Jak Foundation | 2,400.00 |
| Instant Neighbour | 3,404.00 |
| Aberdeen Action on Disability | 3,000.00 |
| The Leanne Fund | 3,000.00 |
| Somebody Cares UK | 10,800.00 |
| The Salvation Army | 2,500.00 |
| Aberdeen Cyrenians | 20,000.00 |
| Seaton Community Church | 2,000.00 |
| Aberdeen Association of Social Service (VSA) | 5,000.00 |
| Jesus House Torry | 2,400.00 |
| Aberdeen Mosque and Islamic Centre | 2,500.00 |
| Aberdeen Bangladeshi Welfare Trust | 7,000.00 |
| Gerrard Street Baptist Church | 5,200.00 |
All money will go directly to supporting individuals and families by providing food, nappies, clothing, toiletries, energy costs, equipment for clients, or small hardship payments.
Among those who will receive support are vulnerable and at-risk groups including people experiencing poverty or ill health, people with disabilities, ethnic minorities, unemployed people, children and young persons, older people and others affected by the pandemic.
It is estimated that this round of funding will support approximately 3,640 individuals and 630 families with over 5,000 food parcels and 20,000 meals being provided.
The Lord Provost of Aberdeen Barney Crockett said: "The support and generosity shown by ordinary local folk and big business to the Aberdeen Covid-19 hardship fund has been overwhelming. On behalf of The Lord Provost's Charitable Trust I'd like to say thank you to everyone who has contributed.
"It's clear from the range of charities set to receive funding that a great many individuals, families and communities across the city will benefit. I've never been so proud to be an Aberdonian."
Mervyn Donald, deacon convener at the Seven Incorporated Trades of Aberdeen, said: "We are ecstatic at the response from the citizens of Aberdeen.
"The number of individuals this is going to help is extensive and this will have such a positive impact on what has been for many local people and families a dark time.
"Having healthy nutritious meals are something that many of us take for granted, so we are pleased to be able to support local food banks that will make sure that no one has to worry where their next meal is coming from during this time."
Volunteers from AFCCT and Aberdeen Football Club have been delivering much-needed food parcels to the most vulnerable families in the region across the city as part of its #StillStandingFree campaign to support fans and the wider community. Following the award of funds from the Lord Provost's Charitable Trust, it is estimated a further 500-800 families will benefit from donations of food.
Liz Bowie, chief executive of AFCCT, said: "We are thrilled to be included in these allocations from the Lord Provost's Trust, not only because the funds will enable us to continue our food deliveries, but also because it recognises the positive impact we've been making across our city and beyond.
"Aberdeen Football Club is a family Club, at the heart of our community. Working as one with the Club, the Trust has been able to reach out to over 8,500 fans, many of them elderly or vulnerable, through our welfare calls, as well as ensure that families, including almost 3,000 children are getting at least one wholesome meal a day."
Lisa Duthie, Chief Executive of CFINE, said: "CFINE is delighted to receive this grant from the Lord Provost's Hardship Fund which during the Covid 19 crisis will be used to ensure that every child in a family that requires an emergency food parcel will now receive an additional fresh fruit pack. This will contribute towards tackling child poverty in the city, helping families struggling to make ends meet and enabling children to eat more healthy and nutritious food."
Bryony Shepherd, community and events fundraiser, Aberdeen Cyrenians, said: "We're delighted to have received funding through the Lord Provost's Charitable Trust Hardship Fund. Since we set up AC2U alongside our other charitable partners in March, we've seen a 600% rise in the number of people turning to us for help, and have delivered more than 6,800 parcels of food, toiletries, clothing and baby supplies across the city.
"This pandemic has been utterly devastating for people who were already vulnerable and struggling with daily life; now everything is harder, and with the support of the LPCT, we'll be able to keep supporting those who need us most throughout lockdown, and beyond."
Kit Trail, project manager at Printfield Community Project, said: "It has been a real boost for us to receive this funding from the Lord Provost's Hardship Fund. It will be a big help for the families we are supporting in Printfield and the wider Woodside area. People are really struggling financially, especially larger families, and we will be able to help with grocery bags and electricity and gas costs."
Innes Murray, head of trusts and foundations at the Archie Foundation, said: "Thank you so much for approving our application and awarding us much needed funds, to support our sick children and their families here in Aberdeen, and in their hour of need. This will go a long way to easing the burden our families face, while their children are in hospital, receiving treatment."
Michelle Herd, co-founder and chief operating officer of Abernecessities, said: "The kindness of Aberdeen City continues to make us proud. This money will enable us to provide more local families with essentials to care for their babies and children as this crisis continues.
"On behalf of the smallest and most vulnerable members of our community we thank the Lord Provost's Charitable Trust for granting this money to Abernecessities."
Donations are still being sought and a special crowdfunding page on www.aberdeencovid19.org allows anyone anywhere to donate to this worthy cause.
Any organisation or individual wishing to discuss making a sizable donation can email lordprovost@aberdeencity.gov.uk marking it for the attention of Garry Watson, Clerk to The Lord Provost's Charitable Trust.
The fund will now remain open for applications until 11.59pm on Friday May 29, and further decisions on funding will be made in early June. Charities who wish to make an application should go to https://www.aberdeencovid19.org/apply for further information and advice.